While stuck in an airport lounge waiting for a flight, Hudson and her 11-year-old son Ryder Robinson choreographed their own mini music video to Fetty Waps' Trap Queen and later uploaded it to Instagram.
Getting in the swing of things, Hudson - who was wearing baggy trackie bottoms and circular sunglasses - looked effortlessly cool in front of the camera and shimmied her way down to the floor with her serious face on.
Her son, who takes the lead in singing the words, faces the camera and freestyles his own moves while breaking down the the floor the same time as his mum.
With a few moves in unison, it looks like it took a bit of practise but the end result? They smashed it.
Uploading the video to Instagram, Hudson alluded to the fact her 'pre-teen' wants to get his own Instagram account.
She wrote on the caption: How we deal with airport lounge boredom... #TrapQueen #DancingWithMyBoy #HeyWhatsUpHello #WhenYourPreTeenWantsHisOwnInstagramAndYoureLikeNoooooooo".
Ryder's father is Chris Robinson, 48, the former frontman of the rock band The Black Crowes. Hudson also has another son (Ryder's half-brother) Bingham, four, whose dad is Matt Bellamy, 37, of Muse.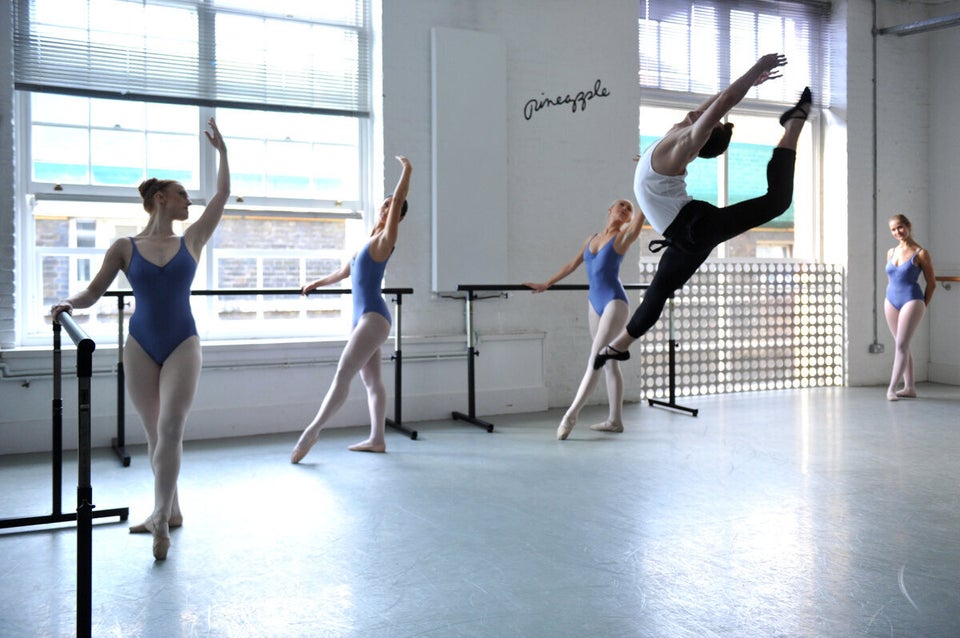 London's Best Dance Classes