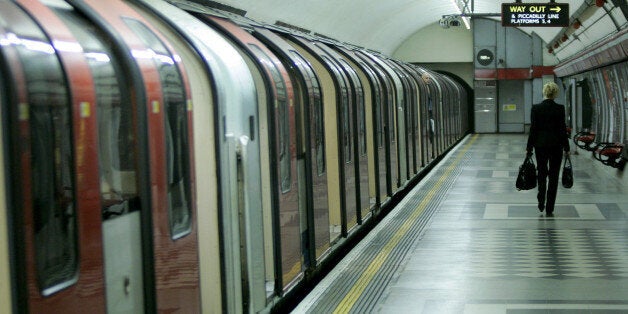 A man has been arrested after being caught by two undercover police officers filming up women's skirts on the London tube.
Clandestine officers, dispatched from a special plain-clothed squad designed to tackle pickpocketing, first noticed the man taking pictures at Holborn underground station in London, reportedly with a camera disguised as a watch.
He was arrested for outraging public decency and had his recording device confiscated by police at St Paul's.
A spokesman for the British Transport Police told The Huffington Post UK: "On Saturday, 25 July, plain clothes BTP officers patrolling the Central line observed a man getting close to a number of women.
"The 41-year-old man was arrested close to the exit of St Paul's Underground station shortly before 8pm on suspicion of outraging public decency. Officers seized a recording device.
"The man was interviewed under caution and subsequently released on police bail until 28 August, pending further enquiries."