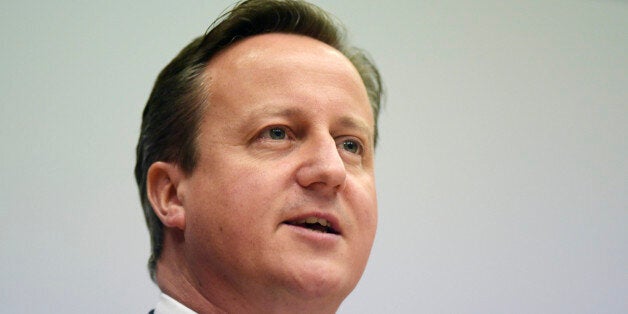 The Prime Minister said that he had no intention to revisit proposals to make the unelected Lords more democratic and instead signalled that he would create more Tory peers this year and in coming years.
Speaking in Singapore, he said that the current number of Conservative peers in the Lords – where they are in a minority - was 'well away' from reflecting the Tories' strength at the last election.
Mr Cameron said that the Sewel affair had shown that the current system for dealing with errant peers was working.
But he declared he would not be deflected from going ahead with a new list of peers this year and in coming years.
The Prime Minister is braced for criticism over his Dissolution honours list, which is expected to included around 30 new Tory peers, 11 Lib Dems and between six and eight Labour peers.
At present the House of Lords consists of 227 Tory, 213 Labour and 102 Lib Dems, giving the Lib-Lab Opposition an in-built anti-Government for the first time in the history of any Conservative government.
Critics have warned that without an effective mechanism to reduce the number of peers, simply announcing more each year will increase 'the cost of politics' because each peer is able claim upto £300 in daily allowances.
Labour has warned that the Lords, which is already one of the largest elected bodies in the world, could further balloon in size to more than 1,000 members if No.10 goes ahead with more peerages without reform.
But Mr Cameron insisted he wanted to rebalance the make-up of the Lords.
"It's important that the House of Lords in some way reflects the situation in the House of Commons. At the moment it is well away from that," he said.
"I'm not proposing to get there in one go, but it is important to make sure that the House of Lords more accurately reflects the situation in the House of Commons and that's been the position of prime ministers for a very, very long time and for very good and fair reasons."
Lib Dem moves to get elected peers failed under the Coalition, following a rebellion from Tory MPs.
Mr Cameron made plain he had no plans to go back to the topic of elections or wider reform.
"I regret the fact that we didn't achieve House of Lords reform in the last Parliament, but it's quite clear to me that there's no point trying that route again."
The Dissolution Honours List has been repeatedly delayed and Whitehall speculation is that it will now be released in the depths of August to reduce the political backlash.
Some senior Tory aides are expected to be awarded peerages, including Number 10 staffer Kate Fall and former Iain Duncan Smith special adviser Philippa Stroud.
A string of business people are also expected to get the nod from Mr Cameron.
But his argument that the new peers list is needed to reflect the outcome of the election is undermined by the inclusion of upto 11 Lib Dems - who were reduced to a rump of just 8 MPs in the Commons in May.
It is understood that Mr Cameron is set to go ahead with the Lib Dem peerages because he 'gave his word' to Nick Clegg that the list would happen no matter what the election results.
Labour's Baroness Smith, the Shadow Leader of the Lords, told the Huffington Post that Mr Cameron should pause before going ahead.
"David Cameron should reflect before announcing yet another long list of new peers. But this is something we've come to expect from him every summer when Parliament isn't sitting – and the numbers show that he has introduced more peers – including more government peers – than any Prime Minister since 1958 when life peerages were first introduced.
"We have already raised our concerns about increasing the size of the second chamber, as we could be heading towards more than a thousand peers in total by 2020.
"And I again restate Labour's calls for a constitutional convention that looks at a range of issues in the round including parliamentary reform, devolution to all parts of the country, and Englis Votes for English Laws – rather than attempting uncoordinated and piecemeal change."
Lib Dem sources told the HuffPostUK that the party would not oppose the new list because it believed that the party needed a strong voice in the Lords to push for radical reform and elections.
Leader Tim Farron said: "It is hugely disappointing, but not that surprising, that David Cameron and the Tories are still stubbornly refusing to budge on a shake-up in the House of Lords.
"Calls for a moratorium, or a retirement age just paper over the cracks."