Lord Sewel, who is alleged to have taken cocaine with prostitutes and used racist language in a video obtained by The Sun on Sunday, is to step down from the House of Lords.
In a letter to Parliamentary officials, shamed peer Sewel apologised for the "pain and embarrassment" he has caused.
His decision comes as The Sun newspaper published its latest piece of undercover footage of the former House of Lords Deputy Speaker, in which he claimed he had slept with a married BBC TV presenter.
[WARNING: This video contains images of alleged drug use and adult themes]
The Sun claims it has approached the woman Sewel names in the footage, and she has denied the allegations.
Sewel, who is married with children, also allegedly revealed he had visited prostitutes previously and had affairs with 13 other women, including a Labour Party member who he had a 20-year relationship with.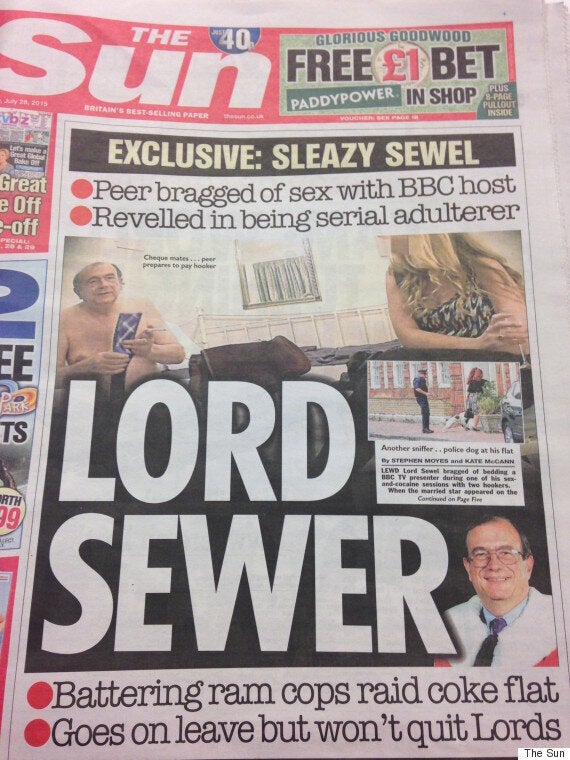 Tuesday's Sun front page with the BBC presenter allegations
The news follows a series of sex and drugs revelations about Sewel, who was caught on camera snorting what looked like cocaine with two prostitutes. Sewel was the chairman of the Lords privileges and conduct committee which monitors the behaviour of members.
Lord Hill of Oareford, Tory former leader of the Lords, said Lord Sewel's decision to step down was "better late than never''.
He told the BBC Radio 4 Today programme: "I think it's the right thing to do. I think his position wasn't tenable.
"I am glad he's had a change of heart. I think if you are responsible for the setting of standards you yourself have to make sure you deliver on that.
Lord Hill, who worked with Lord Sewel in reforming the rules which govern the conduct of peers, said these new rules could have been used to remove him if he hadn't resigned: "There were measures that we put in place that enabled the House to suspend, remove people from the House.
"You had to specify the length of time of that expulsion, but, yes, they were put in place and I think, if he had not resigned, I'm sure those measures would then have cranked into action."
On Monday evening, the Metropolitan Police said they had launched an investigation into allegations of drug use by the peer and executed a warrant on an address in central London at 6pm. No arrests were made.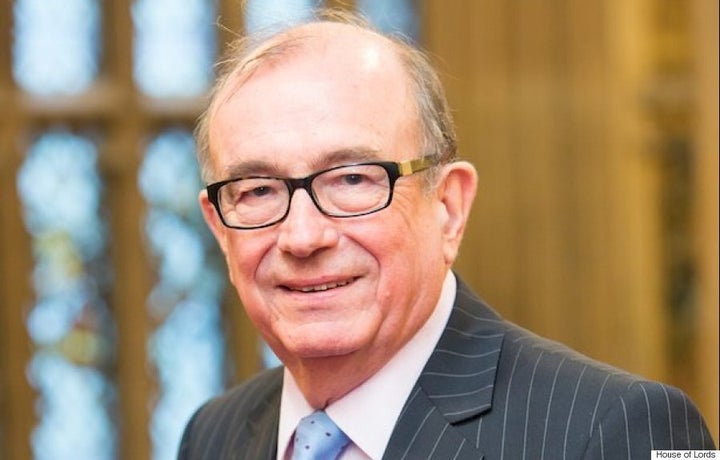 The former Labour minister has bowed to intense pressure to resign from Parliament scandal, and has already been suspended from the Labour party and has voluntarily suspend his duties.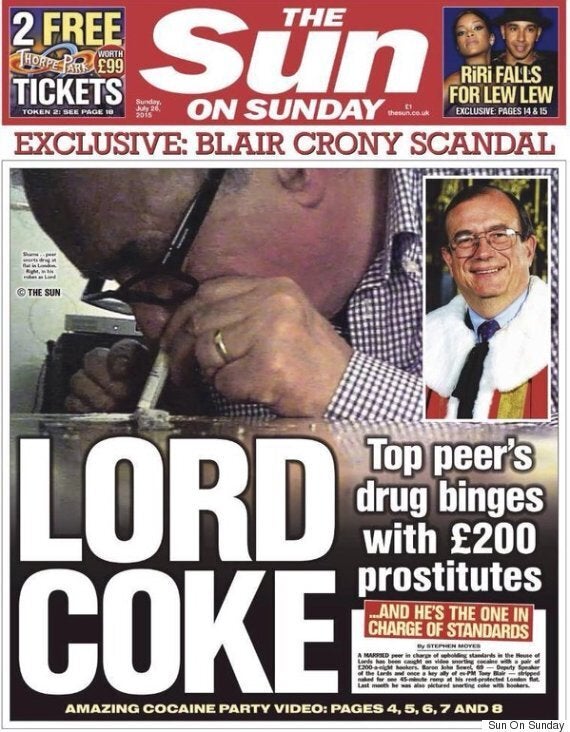 The Sun On Sunday last week (above) and The Sun yesterday (below)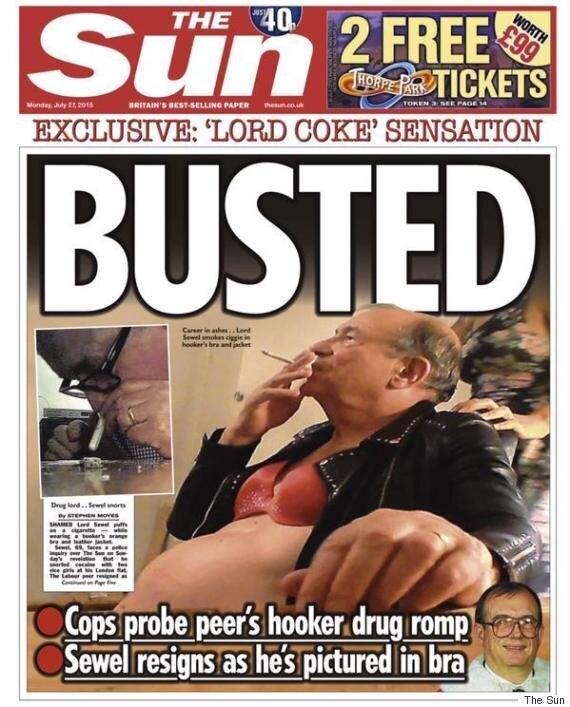 Baroness Stowell, Leader of the House of Lords, said she welcomed Sewel's decision to quit completely: "For the House of Lords to earn the confidence of the public, all of us must respect the privileges that come with a peerage and recognise that - because we are unelected - it is especially important to meet the standards the public have a right to expect, and to act swiftly when we fail."