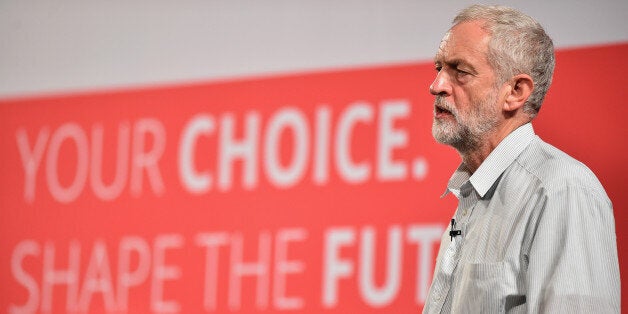 Labour has been plunged into fresh acrimony after leftwingers joked about Ed Balls' defeat and Jeremy Corbyn vowed to keep on fighting even if he lost the party leadership.
MPs reacted furiously after Corbyn supporters last night ridiculed Balls' loss at the general election, with one shadow minister declaring that he felt 'sick' at the jibes.
The jeers, which centred on the former shadow chancellor's failure to oppose Tory cuts, came at a packed meeting in central London with Corbyn and Diane Abbott as guest speakers.
London Mayoral candidate Abbott also mocked Balls saying 'remember him?' and denouncing him and Ed Miliband for failing to challenge Conservative austerity plans.
Corbyn, who was again top of a new leaked poll among party members today, told the event that he would not retreat from frontline Labour politics should he fail to clinch the leadership in just over one month's time.
"We have lit a fuse, we have lit a spark, and it's not going to die, it's not going to go away," the Islington North MP vowed.
At the event on Tuesday evening, a joke by Labour National Executive Committee (NEC) member Christine Shawcroft at Balls' failure to win his seat in May was greeted with laughter in the hall.
"I don't know what he is doing these days," she said of the former shadow chancellor, having criticised his pre-election economic platform for being too pro-austerity.
Shawcroft also attacked Miliband for him having argued against telling voters their views on the economy were wrong. "I think if they have just voted Tory you can tell them they are wrong," she said.
But Labour MPs were furious at the sight of their own party ridiculing the defeat of one of their most high profile colleagues and long-serving figures.
Jonathan Reynolds, Shadow Environment minister, tweeted his displeasure. Karl Turner, the shadow solicitor general, was unamused too.
Shadow Treasury minister Barbara Keeley said that the ridicule of Balls was 'shameful' and that 'people are horrified' by the level of vitriol to the former Shadow Chancellor.
Mark Ferguson, a campaign manager for Kendall, described the incident as 'repulsive'.
Corbyn, who was not present during the jeering of Balls, later told the meeting that even if he lost the leadership race, the influx of young enthusiastic members would lead to an irreversible change in the make-up of the party.
"I don't know what the result is going to be, I am obviously looking forward to it with great interest," he said. "But whatever happens on September 12 [when the winner is announced] that isn't the end, that is the start."
"So after September 12 we are going to be meeting again many, many times. We have a long road to travel together. But on that long road we have lit a fuse, we have lit a spark, and it's not going to die, it's not going to go away.
"We are going to have to get a lot of policy changes through, that means involving a lots of people, using the skills and the brilliance and the energy of so many to achieve those changes.
"We are on the march to achieve social justice, real opportunities, real equalities for the people of this country and be a force for the promotion of peace and good in the world and not the promotion of greed."
He also thanked the Labour MPs who, having ensured he made it onto the ballot paper, had been "roundly abused" by others in the party.
A mention of Tony Blair by Hackney MP Diane Abbott was met with boos and hisses.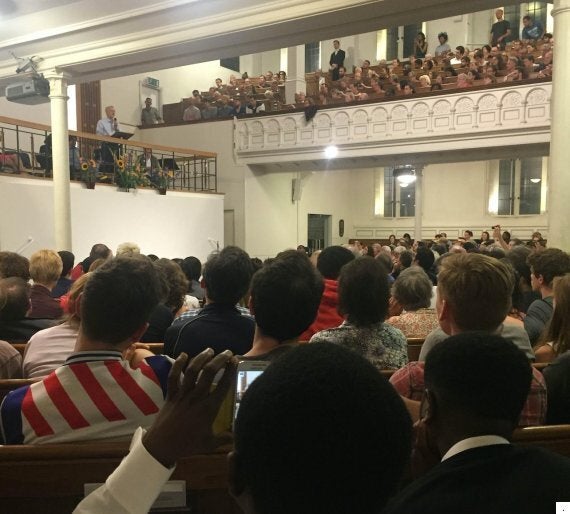 Abbott, who is hoping to be picked as Labour's candidate for London mayor, dismissed the suggestion by centrist Labour MPs that Corbyn was too leftwing to be elected prime minister. "As for the constant assertion that Jeremy is not electable, well, the centre-right leadership of the party tried twice and they couldn't get elected. Jeremy must at least stand a better chance than them," she said.
"Here this evening and in this place we know that in a very few weeks progressive forces are poised to win the Labour leadership.
"Jeremy will be a stronger Labour leader and ultimately Labour prime minister because we have a Labour mayor in London and I will be a stronger Labour mayor because we have a progressive leader of the Labour Party."
In a swipe at Burnham, Cooper and Kendall as well as her rivals for the London mayoral nomination, Abbott dismissed the suggestion the party needed to move to the right in order to win in 2020.
"You really can not say that poor Ed Miliband was too leftwing. Despite my best efforts, he and Ed Balls - remember him? - never challenged austerity.
"How do you call a campaign leftwing that has an immigration controls mug? The truth is that sadly, very sadly, George Osborne's offer on a minimum wage of £9 was a better offer and a bigger offer than the offer Ed Miliband felt able to make.
"Ed was a good man who did his best. He had some important populist policies. But the notion that we lost because we were too leftwing doesn't bear any relationship to the facts."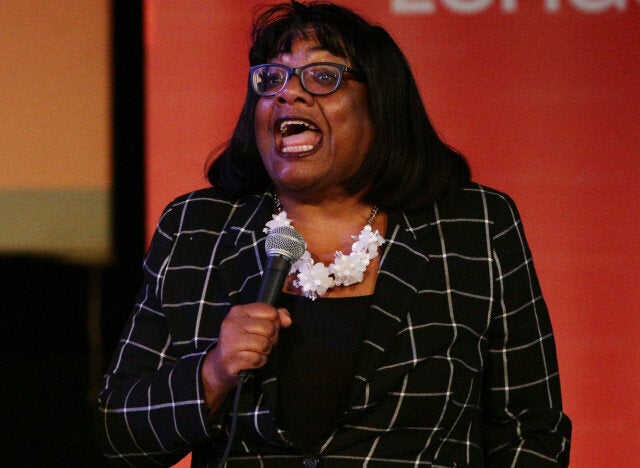 Abbott was sharply critical of those in the party who had criticised those backing Corbyn for the leadership.
"I have been appalled by the abuse levelled at Labour Party members who support Jeremy Corbyn. You have been called 'children' you have been called 'morons'," she said. "I have to tell you the nature of this abuse quite seriously seems to to me to reflect a contempt for the Labour Party membership."
"When the abuse fails they resorted to smears. One of our colleagues tried to link Jeremy to a paedophile scandal in Islington. Real bottom of the barrel stuff. And now finally we hear that only reason that Jeremy is doing well in this contest is because the Labour Party has by infiltrated by Militant.
She added: "They don't want to face the fact that the policies and the values that Jeremy Corbyn stands for are overwhelmingly popular."
Labour's leadership first got prickly after the party's acting leader, Harriet Harman, provoked an internal-Labour revolt over her decision not to oppose all of Osborne's welfare cuts.
Abbott said Harman had told her Labour could not oppose the changes because what the Conservative Party was doing was popular.
"You know something," Abbott told the rally. "There are a lot of things that are superficially popular with the public that does not mean we as progressive people can't put the facts in front of them and campaign."
Abbott also targeted Blairite candidates in the Labour mayoral and leadership races. "We are in danger of supporting a mayor who is not progressive at all, that brings me to Tessa Jowell. She is a very nice woman. But. Tessa Jowell, apart form anything else, is the Progress candidate for mayor. Just as Liz Kendall is the Progress candidate for leader. And we know what we do with Progress candidates..."
She did not finish the sentence. The Progress group is seen as the more rightwing section of the Labour Party.
In his speech to his supporters, Corbyn encouraged them not to engage in personal attacks. "I do not believe in the politics of the personality, I do not believe in the politics of personal abuse. I do not abuse anybody, I never have and never will, don't do it. As far as I am concerned the issues people face in their daily lives, the issues faced around the world, are far more serious than any of this frippery and nonsense. We are not descending to any of that level," he said.
He said the summer of 2015 was seeing "something very special in British politics" even though he was "devastated" at Labour's failure to win the general election.
Popular in the Community