Alanna Masterson (a.k.a Tara Chambler in Walking Dead) announced she was pregnant with her first child with a full length photo of herself on Instagram displaying her bump.
The 27-year-old posed in white wrap dress and held her arms around her belly to reveal the news, writing "Guess what" on the caption.
The actress is currently dating photographer Brick Stowell, and tagged him in the photo.
Stowell took it upon himself to share his own Instagram announcement, by posting a selfie of him and Masterson in the mirror.
Both wearing hats and shades, Masterson is in a bikini with her baby bump on full show.
The father-to-be added: "Baby season" to the caption with baby bottle emojis.
Masterson plays Chambler in the gritty drama, a former Atlanta Police Academy student who follows a Governor in his siege of the prison.
It's still a mystery as to how they will incorporate Masterson's growing baby bump with the hit drama, but time will tell.
Discussing the fate of her character in an interview, the actress admitted that she was worried Tara might be the next character to die.
Season six of the show will be hitting US screens on 11 October.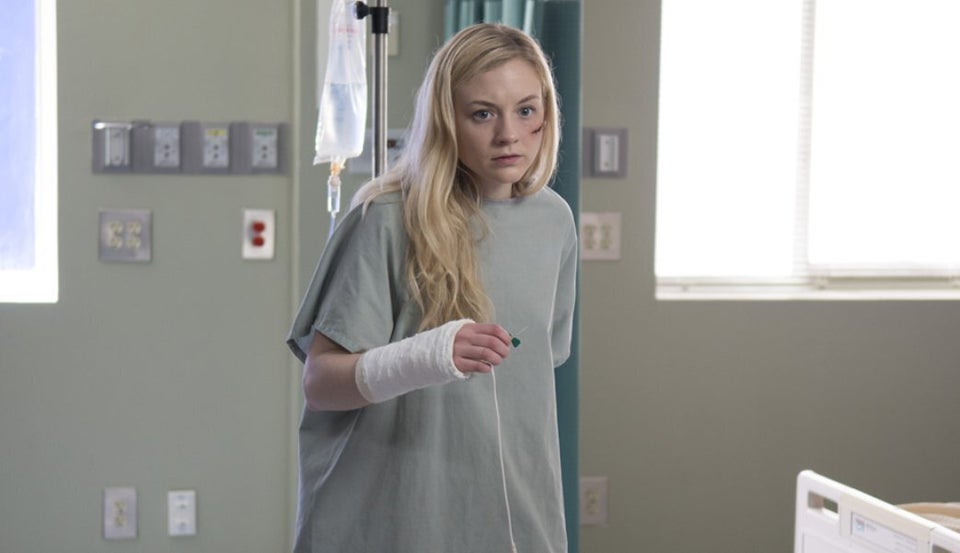 The Walking Dead