A Commons inquiry into international wildlife crime is being considered following the "despicable" killing of Africa's most famous lion, an MP has said.
There has been international condemnation after much-loved Cecil the lion was found beheaded and skinned outside Hwange National Park in Zimbabwe after being lured out of the borders and shot.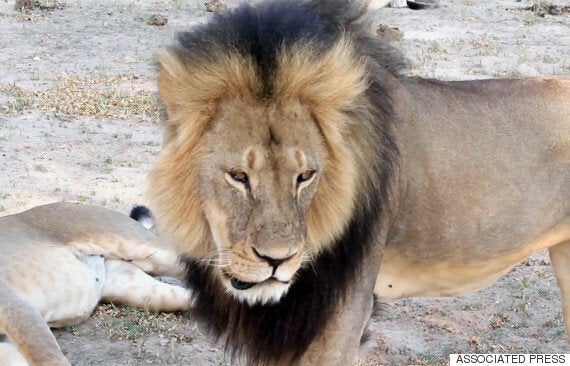 The protected lion known as Cecil strolls around in Hwange National Park, in Hwange, Zimbabwe in 2012
Neil Parish MP, chairman of the Commons' Environment, Food and Rural Affairs select committee of MPs, told The Huffington Post UK he wanted to examine the poaching of animals, also including elephants, rhinos and tigers, and trafficking from Africa and Asia.
Animal welfare campaigners say the US and EU member states should lead by example and ban "trophy hunt" imports, discouraging hunters from poaching in the first place.
The African lion is not currently listed as threatened or endangered under the US's Endangered Species Act, meaning it is legal to import lion trophies.
The EU's import ban does not extended to some African countries, including Zimbabwe, because of a dearth of independent scientific data showing that lion hunting is unsustainable. More than 200 lions are legally killed and turned into trophies and sent to Europe every year.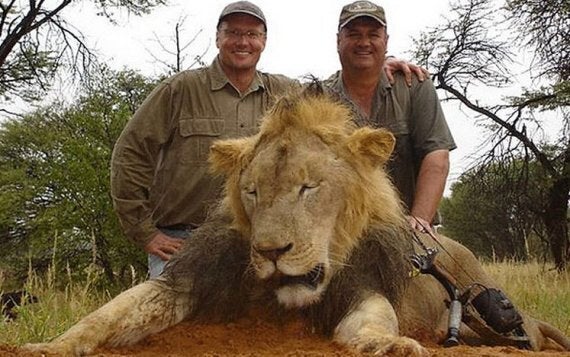 Palmer (left) with one of his many "trophies"
In 2012, the Environmental Audit Committee of MPs urged the Government to "maintain and extend" international leadership on international wildlife crime.
It also found in the UK there is a "degree of conspicuous consumption" seen on a "larger scale in China and south-east Asia".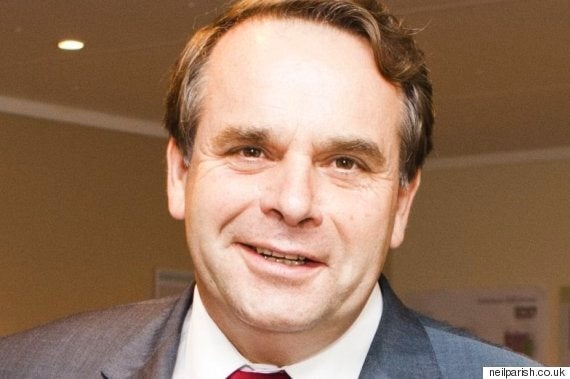 Neil Parish MP: "I think what has happened is despicable."
Conservative MP Mr Parish said: "I think what has happened is despicable. We need an inquiry into poaching and I think the penalties for selling ivory need to be greater, and far Eastern countries nee to be much more proactive in stopping trade of exotic parts for so-called medicines."
Popular in the Community