A senior Tory has attacked parliament's "default no position" on a legal change that would allow MPs to job-share with another person.
It should be "perfectly possible" for two people to combine their candidacies to encourage more women and a greater variety of people with different experiences to become MPs, Sarah Wollaston told The Huffington Post UK.
Dr Wollaston, who took part in a job share as a GP before she entered Westminster and chairs the Health Select Committee, was speaking after two women barred from standing together as Green Party candidates in the May election lost their legal challenge to the decision.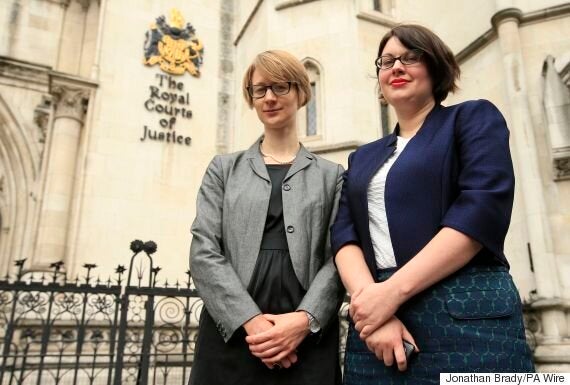 Sarah Cope (right) and Clare Phipps (left) lost their case to be able to stand together
Sarah Cope, 36, who is the main carer for two young children, and 26-year-old Clare Phipps, who has a disability known as idiopathic hypersomnia, said they could represent the Basingstoke constituency better if they combined their candidacy.
Ms Phipps said: "Allowing those currently barred due to health conditions or caring and family responsibilities to become MPs would not only give these people their fundamental right to participate in our democracy, it would allow them to fight from within the House of Commons against policies which currently see the privileged few gain at the expense of the most vulnerable in our society."
A High Court judge ruled against them on Tuesday, concluding that barring their joint candidacy was "unarguably correct" as the law stood.
Job sharing is arrangement struck between employees and employers, it is not allowed in parliament because people cannot stand for election together.
Dr Wollaston has previously called her party's inner circle "far too posh, male and white" and told HuffPost UK changing the law to make job sharing possible would help parliament diversify.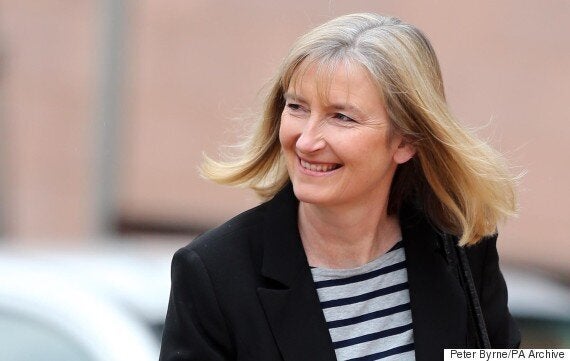 Sarah Wollaston condemned parliament's 'default no position' on the issue
She said it would not have to cost taxpayer any extra and could bring "other areas of expertise" by having two people from different backgrounds representing a constituency.
She told HuffPost UK: "We're gradually creeping towards (being more representative). We are up to nearly a third of MPs being women but we still under-represented in terms of people with disabilities and other lived experiences.
"It's very important we find a proportionate way that can address that."
When asked if she was calling on her party leader David Cameron to act, she said: "I have spoken to many colleagues about this in the last parliament and got a flat no.
"I think we need to keep up the pressure... It's important to remember with this, as with any parliament selection, it would be up to whoever select the candidates and then up to the electorate to decide who they want."
Dr Wollaston said people with young children would be more likely to seek to be MPs if they knew they could job share.
She said: "The hours of the job can actually be very punishing. I think that there's a deterrent for people with young children... I entered parliament when my children were teenagers. I personally wouldn't have chosen to go into parliament when they were younger. I take my hat off to those who do...
"If we are going to do something about this we need to consider how to make people apply for the job in the first place. We are not going to achieve that unless we actually make it easier for people with young families to apply."
The 2015 general election returned 191 female MPs, the highest number ever, but still only 29% of the total 650.
In a joint statement to HuffPost UK, Ms Cope and Ms Phipps said job sharing could "pave the way towards a more representative and democratic parliament".
They added: "Job-shares are a well-established working arrangement and should be a feature of any modern parliament.
"However, the support we have received for this campaign from across the political spectrum and the electorate shows just how important an issue this is.
"Indeed, Mr Justice Wilkie, in his summing-up, said 'there can be no doubt as to the seriousness of this issue which is fundamental to the function of democracy'. The court has, in effect, passed the buck back to parliament."
Popular in the Community