When Amy Broughton was diagnosed with severe scoliosis, doctors warned that the condition could leave her paralysed.
At its worst, the curvature in the teenager's spine bent at a 70 degree angle, making doctors concerned that Amy's organs could be crushed by the bones.
But after wearing a corset for four years and undergoing a series of operations, the 15-year-old is able to stand up straight for the first time in 10 years.
She's even hoping to be able to wear a pair of heels for her upcoming prom.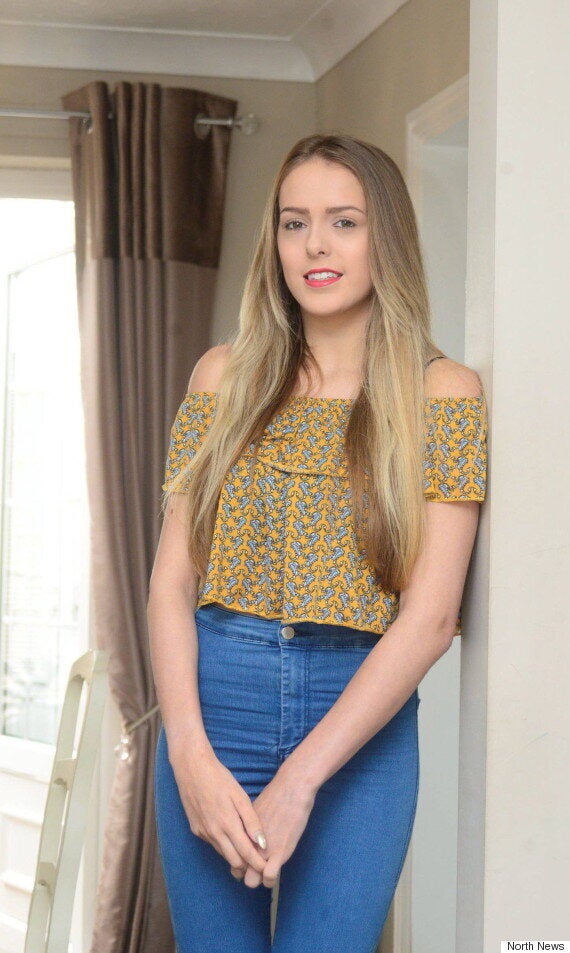 Amy's parents, Hayley and Neil Broughton, began to realise that something may be wrong with their daughter's back when she was just six years old.
They noticed a lump forming under Amy's skin and doctors discovered a cyst growing between the base of Amy's brain and the top of her spinal cord.
The cyst was causing a severe curvature in Amy's spine, known as scoliosis.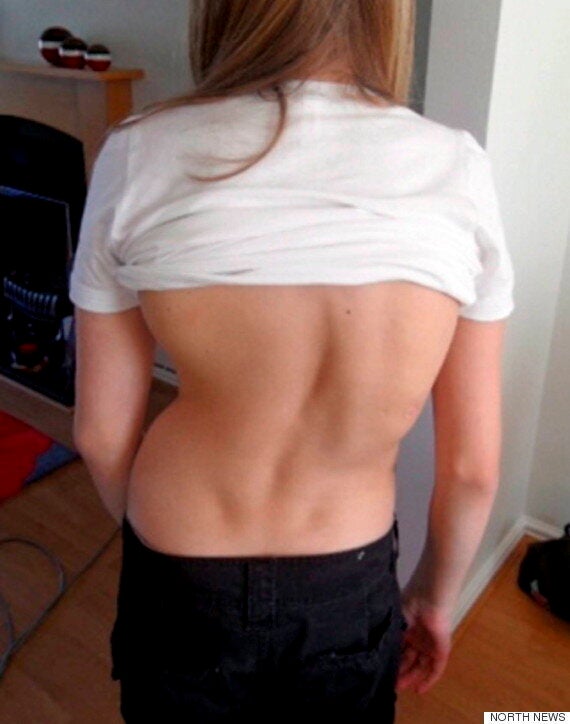 Although surgeons were able to successfully remove the life-threatening cyst, Amy's posture continued to dramatically lean to one side after the operation.
After spending an entire week lying flat on her back in hospital, Amy was discharged, but was told she had to wear a body brace for 23 hours per day for the next four years.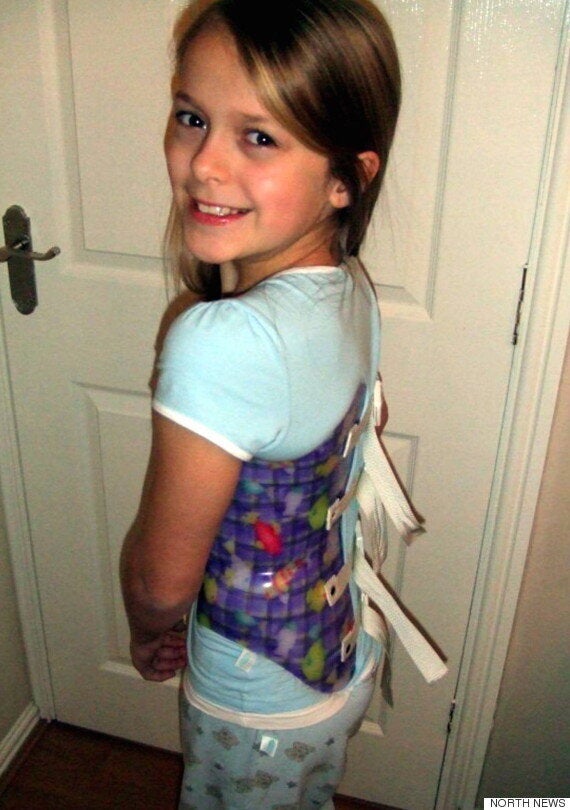 According to the NHS, bracing or casting is a common treatment used to attempt to halt the curve's progression for scoliosis patients. If the curve continues to progress despite bracing or casting, an operation may be necessary.
This was the case for Amy, who underwent the first of her major operations in 2010. The 10.5 hour operation was intended to straighten her spine by inserting titanium metal rods and screws.
Further operations were later needed when the rods began to push through Amy's skin.
Now, at the age of 15, Amy is finally able to stand up straight after learning to walk again.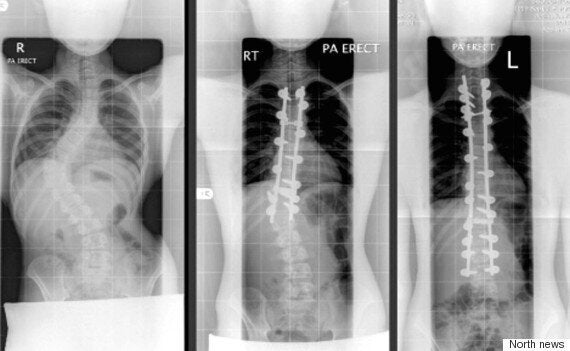 "We have noticed a big difference in Amy's confidence over the last few months. At one point, she would not go anywhere without us, but now she is much better. It does not feel like 10 years, but Amy can do what she wants to do now," Amy's mum Hayley said.
Amy's father Neil added that he and his wife are incredibly proud of their daughter for remaining positive throughout her treatment.
He said: "Because of the severity of the operations, it means that her body won't grow any more in height but we are just happy that she is back to normal and with the help of the medics, she can live a happy and normal life. Even after the operations, she has always come around smiling. She is always happy."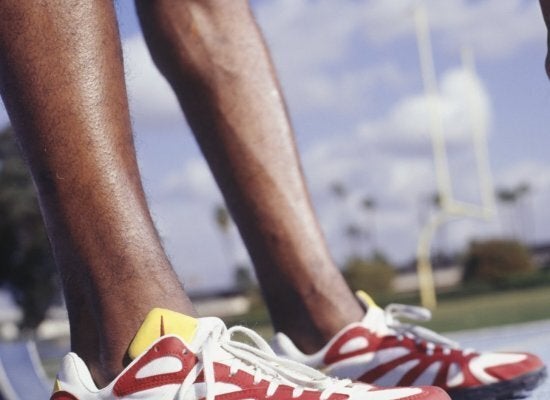 21 Rare Diseases