The number of anti-semitic hate crimes reported to police has soared in parts of the UK, police figures reveal.
In London the total more than doubled in a year, while there were also increases in Greater Manchester, Merseyside, West Midlands and West Yorkshire.
Crimes included assault, harassment, arson and criminal damage.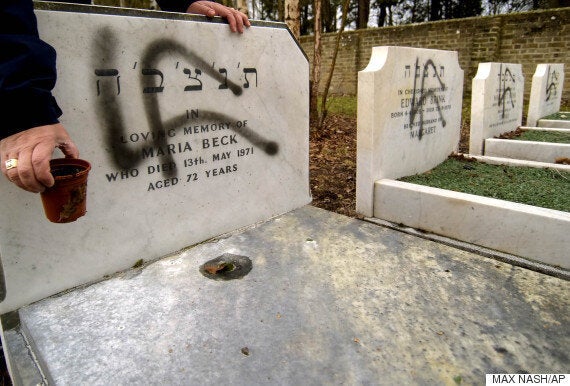 Criminal damage to a Jewish graveyard in Aldershot, Hampshire
Separate figures released today show there was a 53% increase in the number of anti-semitic incidents recorded by the Community Security Trust (CST) in the first half of this year compared to the same period of last year.
The CST, a charity that monitors anti-semitism, recorded 473 incidents from January to June including 44 violent assaults, 35 instances of damage and desecration of Jewish property and 88 cases of abuse or threats on social media.
The findings come at a time of heightened alert among Jewish communities after terrorist attacks in Europe.
A Kosher supermarket was targeted in the Paris atrocities in January and the following month a Jewish man was killed near the main synagogue in Copenhagen.
The CST said its analysis suggests the main explanation for the rise is a greater willingness to report incidents.
Chief executive David Delew said: "The terrorist attacks on European Jews earlier this year, following the high levels of anti-semitism in 2014, were a difficult and unsettling experience for our Jewish community.
"We welcome the apparent increase in reporting of anti-semitic incidents, but regret the concern and anxiety about anti-semitism that this reflects."
Home Secretary Theresa May said anti-semitism has "absolutely no place in Britain".
She said: "Those who seek to spread anti-semitic hatred should know that the Government will act against all those who seek to divide our country and sow discord."
Police figures revealed a substantial rise in the number of incidents reported in London, where a large proportion of Britain's Jews live.
Figures supplied by the Metropolitan Police under Freedom of Information laws showed the force recorded a total of 193 anti-semitic crimes in 2013/14.
The number jumped by 137% in 2014/15 to 459. Of the total offences in the most recent financial year, 53 – more than one in ten – involved violence.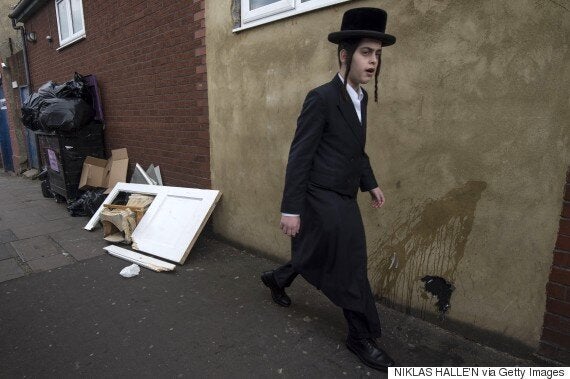 An Orthodox Jewish man walks past a damaged door belonging to the Ahavas Torah synagogue in the Stamford Hill following a suspected anti-semitic incident
There were 276 incidents of harassment, while criminal damage accounted for 115 anti-semitic crimes.
A similar pattern was also seen in Greater Manchester, where there is also a large Jewish community.
The force said there were a total of 172 anti-semitic offences in 2014/15 – more than double the 82 recorded in the previous year.
Over the two years, there were 21 cases of religiously aggravated common assault.
Among the other forces recording increases are:
:: Merseyside Police – total of 29 offences, up from 22 the previous year.
:: West Midlands Police – total of 32 offences, up from 13 the previous year.
:: West Yorkshire Police – total of 11 offences, up from 8 the previous year.
:: Hertfordshire Police – total of 29 offences, up from 12 the previous year.
:: Lincolnshire Police – total of 66 offences, up from 45 the previous year.
Police were asked to provide figures on the number of crimes involving anti-semitism in the most recent two year periods available.
Story continues below slideshow...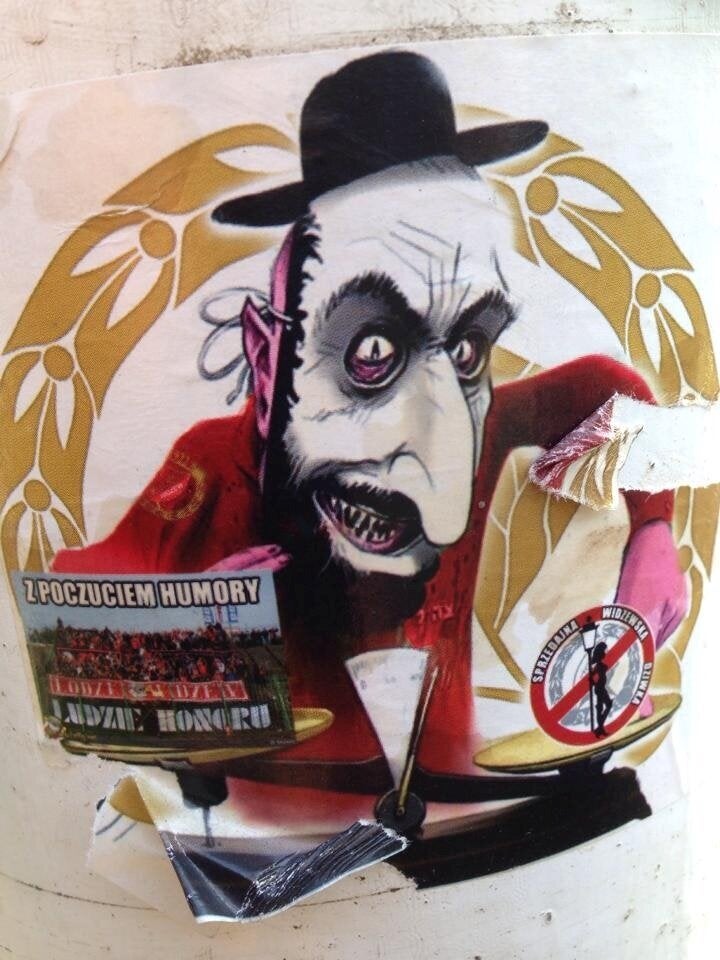 Antisemitism in Britain
Rising numbers of offences were not observed across all forces. Several recorded small numbers of offences in both years, with the figures showing a minor rise or fall, or in some cases, remaining steady.
Communities Minister Baroness Williams said: "Anti-semitism and hate crimes of any sort are not only vile, wrong and totally unacceptable in our society, but they are also an affront to the British values that we hold dear.
"Whilst one antisemitic incident is one too many, it is positive that members of the Jewish community now feel more able to speak out against these pernicious crimes knowing that their government will hear their voice and act decisively to protect them."
Responding to the CST figures, Assistant Chief Constable Garry Shewan, of Greater Manchester Police, said: "Once again we see the national rise in anti-semitic incidents and crimes being mirrored on the streets of Greater Manchester."
"But while the international picture - typified by the terrorist atrocities in Europe at the start of the year - of increasing hostility and tension towards the Jewish community is no doubt having an influence in the UK, it is not the only contributory factor."
He said a rise in reported incidents in Greater Manchester indicates increasing confidence within Jewish communities that police will take all reports of hate crime seriously.
Moshe Kantor, President of the European Jewish Congress, said: "Today's worrying figures are further evidence that new legal measures are needed to tackle hate and extremism in the UK and across Europe. This is why we are very supportive of the Government's actions on Islamic radicalism and we are also calling for anti-semitism to be categorised as a specific crime".