Police were called after three youths attended a summer gala in Scotland dressed as golliwogs.
The trio attended Saturday's Wick Gala in Caithness, wearing brightly-coloured costumes, curly wigs and black-face.
Golliwogs - dolls resembling black-faced minstrels - were characters in children's books published in the 19th century and became a popular children's toy in Britain during the early part of the 20th century. Both the doll and the term are now widely considered racist.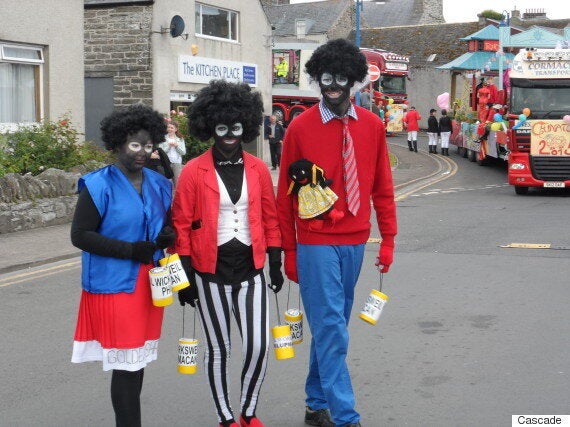 The trio attended the Wick Gala in Caithness on Saturday
A spokesman for Police Scotland told Huffington Post UK: "On Monday 27th July 2015, Police in Wick received a call from a member of the public seeking to raise awareness of what they deemed as possible inappropriate behaviour at a public event known as the Wick Gala, which took place on Saturday 25th July in the town centre.
"Suitable advice was provided to the caller.
"Officers have also been in contact with the charity event organisers to provide advice on guidance for future events of a similar nature."
"The gala committee will fully co-operate with the police and we will discuss the issues raised at the next gala committee meeting."
Humza Yousaf, Scottish Government Minister for Europe and International Development, told the newspaper: "The practice of 'blackening-up' has no place in a modern and diverse 21st century Scotland."
"If we start dictating what people can come and dress as, it could make things even worse.
"I don't know if it will get to the point if people would have to produce a picture of what they are coming as before they take part."