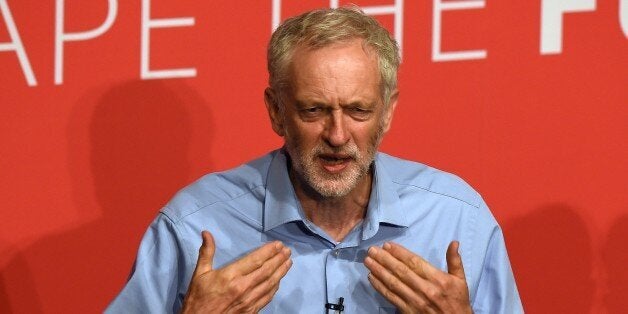 Jeremy Corbyn has issued an appeal for Labour unity after he came top of the final tally of local party nominations.
His rallying call came as Andy Burnham pipped Yvette Cooper into second place, while Liz Kendall came a distant fourth in the endorsements by 422 constituency Labour parties around the country.
Mr Corbyn topped the list with 152 nominations from local parties, Mr Burnham was second on 111, Ms Cooper won 106, and Ms Kendall 18.
The Islington North MP, who has also come first in opinion polls of party members in recent weeks, carries considerable momentum as the race enters its final six weeks. The winner will be announced on September 12.
He said: "We have now completed the formal nomination phase of Labour's leadership election, and as we move closer to the ballot itself our watchword must be unity, with a debate embracing all members from all parts of the party.
"Let us do policy and politics, not personal criticism. Supporters of all candidates must put this positive spirit first, in the interests of our party.
"The leadership election should be conducted with one thought in mind: our objective is to be a united party focused on winning the general election and campaigning across the country, day in day out. Everywhere, from a local council election, to the Scottish, Welsh and London elections, we will need unity to win.
"Everything that everyone says and does in this leadership election should be about unity, not division. There is no place for personal animosity, negative campaigning, and saying or doing anything now that will damage our ability to work together as one party.
"When the dust has settled, we will still all be Labour. Let's conduct our debate on the basis of comradeship and unity in action against the damaging agenda of the Tory party."
His remarks follow a row over comments from postal workers union chief Dave Ward, who endorsed Mr Corbyn this week, claiming he was the 'antidote' to the 'virus' of New Labour.
Mr Ward instantly came under fire from Labour MPs and from Ms Kendall for his choice of language as party loyalists feared the worst bout of infighting for years.
Ed Balls today added to the recriminations over Labour's shattering general election defeat, telling the Daily Telegraph that Ed Miliband was too 'anti-business'.
Mr Corbyn has won the backing of Britain's biggest unions including Unite, Unison, the CWU, RMT, TSSA and Aslef, as well as nearly 400 councillors.
His campaign continues to attract large numbers of supporters, with another packed rally in Leicester last night. A London rally alongside Ken Livingstone and other backers is due on Monday and has already sold out, with 1,800 tickets allocated.
Today, his supporters Tweeted their delight at the progress made since he squeezed onto the ballot for the leadership race several weeks ago.
Among all 'supporting nominations', which include trade union affiliates and MEPs' support, Mr Corbyn gathered 162 nominations.
Ms Cooper came second in the final list of all 'supporting nominations', largely due to winning most MEPs, on 121. Mr Burnham was third on 118 and Ms Kendall fourth on 21.
When all nominations - including those of MPs - are taken into account the final tally reads: Mr Corbyn 198, Mr Burnham 186, Ms Cooper 180, Ms Kendall 62.
Mr Burnham this week won the endorsement of TV star David Walliams, pensioner Gillian Duffy and 'Milifandom' founder Abby Tomlinson, and his campaign put out a poll showing he was the public's choice for Labour leader.
"I feel honoured to have the support of party members across the country, from Dunfermline down to Dartford, for my campaign to put Labour back in touch with millions of disillusioned voters," Mr Burnham said.
"People everywhere share the same hopes: a secure job, a decent home, a good standard of living, prospects for their kids and proper care for their parents. My leadership will be about helping everybody to get on in life."
But as the battle for the right to 'stop Corbyn' hotted up, Ms Cooper's campaign also this week put out polling data claiming she was neck and neck with the Islington North MP, and pointed to the total nominations as proof that she was the main challenger.
Ms Cooper told The Huffington Post UK: "I'm extremely grateful for all the support in every part of the country we've received."
Her campaign also says that she was a close second in three quarters of the CLPs won by her rivals, underlining their pitch that she can win the largest number of second preferences in the contest.
A campaign source: "This shows we are the only way to a Labour future and members are responding to that in droves."
Some Labour MPs believe that the constituency Labour party nominations are misleading as only a fraction of members turn up to the nomination meetings. A further 210 CLPs decided not to nominate any of the four candidates.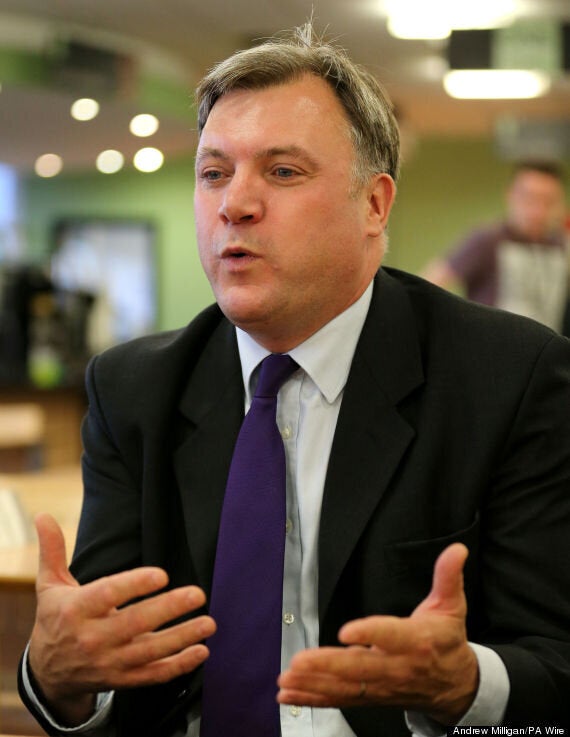 In his first print interview since his defeat, Mr Balls revealed to the Telegraph that he and Mr Miliband had disagreed over the anti-business message of the party.
"If you allow yourself to be anti-business, or anti-bank or anti-energy company, people think, "Hang on a second, you have to work with these people if you want to govern," he said.
Mr Balls added that he and his wife, Ms Cooper, decided that it was best if he ran for the leadership in 2010.
"This time round, I was out of politics. Yvette was still in. The reason we've been in it for all these years is that we thought we were there for a purpose. That's why she's running," he said.
In the race for deputy leader, Tom Watson was a long way ahead on the final tally of CLP and affiliate nominations, with 187. Stellay Creasy was second on 83, Caroline Flint third on 70, Angela Eagle fourth with 39 and Ben Bradshaw last with 22 nominations.
Mr Watson this week told The Huffington Post UK that Mr Corbyn faced a 'difficult' challenge commanding MPs' loyalty, given is own record of voting more than 500 times against the party whip.
But the former minister said that it was the 'duty' of the Parliamentary Labour Party to accept the verdict of the first ever genuinely one-member, one-vote contest.
Popular in the Community