Friends and family of Bobbi Kristina Brown gathered on Saturday, to pay their respects to the young star, who sadly died last month, at the age of 22.
SEE MORE:
Unfortunately, the private service wasn't without its dramatic incidents, as the feud between the families of Bobbi Kristina's parents, Bobby Brown and the late Whitney Houston, continues to grow.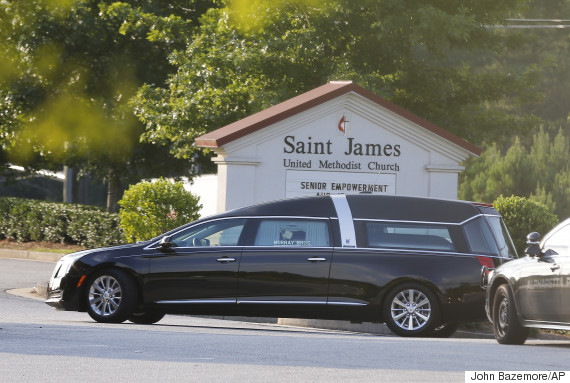 A hearse arrives at Saint James United Methodist Church
In fact, Bobby's sister Leolah Brown walked out of the funeral in the middle of the service, after Pat Houston - sister-and-law and former manager to Whitney Houston - got up to pay her respects.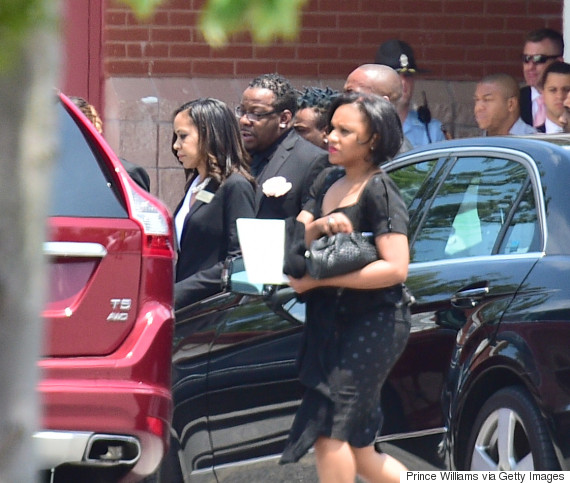 Bobbi Kristina's father, Bobby Brown
Speaking to reporters outside of Saint James United Methodist Church, where the funeral was held, Leolah claimed: "I didn't like that, so I left... I just told her that Whitney is going to haunt her from the grave."
She also suggested the feud between both sides of Bobbi Kristina's family was showing no signs of quieting down, insisting: "It's just getting started."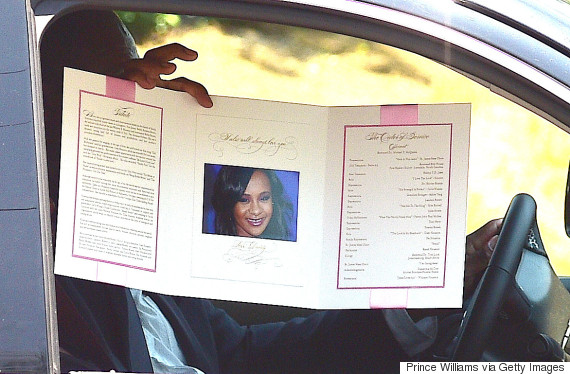 A mourner holds up the order of service
It has been reported by TMZ that the service closed with the song 'Jesus Loves Me', performed by Whitney Houston, while Bobby posted a special message in the funeral's order of service, which read: "I also will always love you."
Prior to her death last Monday, Bobbi Kristina was being cared for in a hospice, having been in a coma since January, when she was found unresponsive at her home in Atlanta.
LIKE US ON FACEBOOK | FOLLOW US ON TWITTER