'Hollyoaks' actress Stephanie Davis has admitted that she has been "drinking too much" as of late, following her much-publicised exit from the soap.
SEE MORE:
Stephanie has denied suggestions in the media that she turned up to work drunk, leading to her being fired from the Channel 4 series, though she has admitted to using alcohol binges to cope with the pressures of work.
In an emotional new interview with The Mirror, she reveals: "I will hold my hands up and admit I've been drinking too much. I've been struggling for a while and booze was an escape for me.
"I usually worked six days a week. My only day off was a Thursday, but I went out most Friday and Saturdays."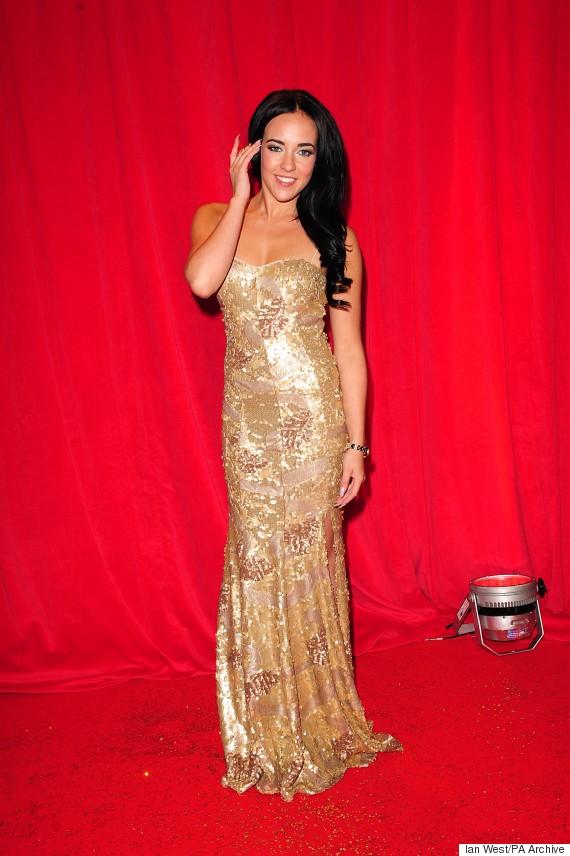 Stephanie Davis
Going into detail about her alcohol consumption, she explains: "Typically I'd share a bottle of prosecco with my friends, then I'd move on to vodka, lime and lemonades. I'd end the night with a few shots of tequila."
She goes on to say that the final straw for show bosses came when she walked off the set in the middle of a day of shooting, pushing them to terminate her contract, five years after making her debut on 'Hollyoaks'.
Stephanie - who first rose to prominence on the musical theatre reality series 'Over The Rainbow' - admits: "I had my make-up done then I just said to one of my castmates, I can't do this.
"I said I was going to go home. People tried to stop me and warn me about the ­consequences. But I said, 'I don't care'. I just wasn't thinking straight."
The actress also took the opportunity to apologise publicly to 'Hollyoaks' bosses for her behaviour, claiming she felt "suffocated" by her soap role.
She adds: "I think because I played Sinead 24/7, the only time I'd be me is when I was getting into bed.
"Even then I'd be thinking about my script the next day. I even had my tea watching Hollyoaks. I felt suffocated.
"I honestly don't have a serious drink problem. I'm a normal 22-year-old girl. I like to have a good time but I know my limits. Now I want the world to see who I really am."
Last month, Stephanie thanked her fans for their support, after the news broke that she had been sacked, tweeting: "I would like to thank all of the fans for your continued support and not believing everything you read.
"I'm excited to embark on a new adventure and already excited with things to come! U guys have been amazing and I love you all!!!"
LIKE US ON FACEBOOK | FOLLOW US ON TWITTER