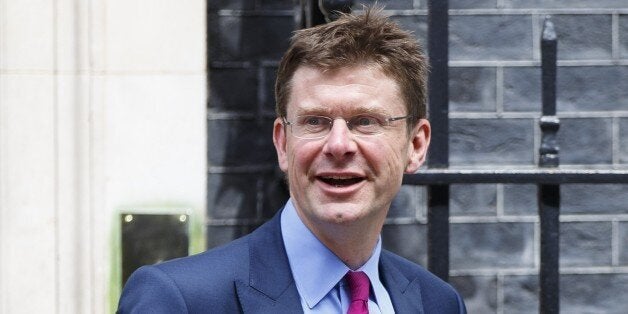 The government is enacting a tough crackdown on landlords who knowingly house illegal immigrants - that was previously condemned as something that would return Britain to the dark days of racism.
Government plans to reform the rental market amidst a growing crisis in the port of Calais will allow private landlords to evict those without permission to stay in the UK, and face harsh prison sentences for not checking on tenants' statuses before they rent homes out.
Communities Secretary Greg Clark said the measures would be included in the government's upcoming Immigration Bill, with the aim of making it difficult for migrants to live in the UK after their visas have expired or applications for asylum have been rejected.
But similar plans have previously been predicted by the Joint Council for the Welfare of Immigrants, who suggested two years ago that they would "divide society, creating a two-tier Britain, a return to the days of 'no dogs, no blacks, no Irish'".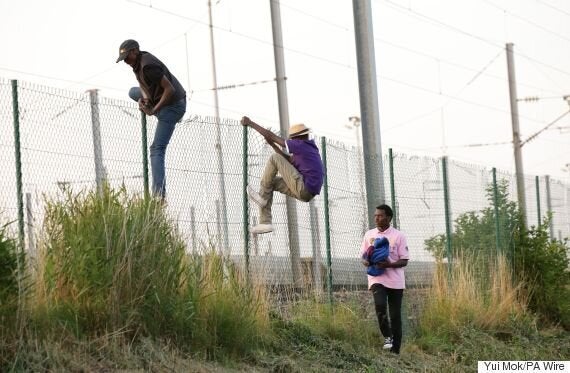 Migrants climb over a fence on to the tracks near the Eurotunnel site at Coquelles in Calais
The Migrants' Rights Network also criticised Clark's proposals, claiming certain groups of migrants would be at particular risk of poor housing conditions or homelessness as a result of the new laws.
"Existing evidence demonstrates that some landlords already discriminate against migrants of different national and ethnic origins," they claimed.
"This policy will only make things worse. Especially in places like London where the lettings market is very competitive and the number of migrants is higher this is a recipe for disaster."
Their comments come after the recent announcement of UK funding for additional security guards, fencing and CCTV cameras at the Eurotunnel terminal in Calais, where an estimated 5,000 migrants living in a tent city have made nightly attempts to enter the tunnel, hoping to reach the UK.
The Daily Mail quoted a police chief as saying that seven out of 10 of those trying to get through the tunnel were successful, while the Daily Telegraph reported that Kent County Council was spending up to £150 a time on taxis to take migrants aged under 18 to accommodation outside the county.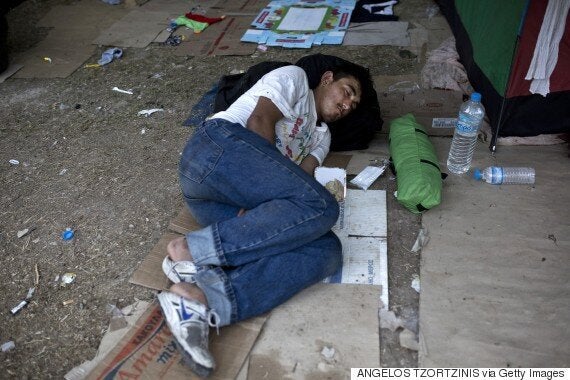 Refugee who fled war-torn Syria, pictured sleeping Rough in Athens
Sweden's justice and migration minister Morgan Johansson said the situation in Calais showed "a system that is breaking down" and told the BBC that Britain was not taking "the responsibility that they should". Sweden was taking in 1,000-1,200 asylum seekers a week, he said.
Speaking on Sunday, Mr Clarke laid out the Government's agenda on plans to shoulder landlords with responsibility for visa-checking.
He said: "We are determined to crack down on rogue landlords who make money out of illegal immigration - exploiting vulnerable people and undermining our immigration system.
"In future, landlords will be required to ensure that the people they rent their properties to are legally entitled to be in the country.
"We will also require them to meet their basic responsibilities as landlords, cracking down on those who rent out dangerous, dirty and overcrowded properties."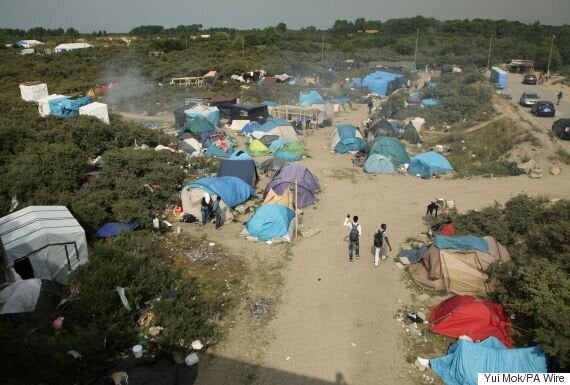 A view of the migrant camp known as the new Jungle in Calais
Questioning him on Monday, Radio 4 presenter John Humphreys pressed the minister over concerns that evicting illegal immigrants would mean they were harder to keep track of and arrest.
Clarke insisted that while those without the right to remain would be harder to find out on the streets, immigration officials would be better placed to begin deportation proceedings against them.
Responding to the proposals, Richard Lambert, head of the National Landlords Association, welcomed the crackdown on law-breaking property-renters, but warned against shouldering them with too much responsibility.
"Landlords are effectively being asked to do the work of border control," he told BBC Radio 4 on Monday.
The Refugee Council also voiced concerns, saying: "These new measures could lead to wrongful denial of access to housing for those with a right to live in the UK, due to fear of sanctions and confusion about unfamiliar identity documents.
Generation Rent spoke out against the plans too, adding: "The threat of jail will make landlords so risk-averse that tenants who happen to have a foreign-sounding name could find it harder to find a place to live.
"Linking immigration status to housing is likely to increase discrimination and drive very vulnerable tenants into the hands of criminal landlords."