One dad's confusion over how to master his son's babygro has had parents all over the world in stitches.
Fair enough, you might button up a babygro wrong and have to start again. But have you ever mistakenly put it on upside down?
Gemma Davies, 34, posted a photo of her 10-week-old son Lenny Valentine on The Unmumsy Mum's Facebook page after her husband Nick was very impressed with the built-in scratch mitts on his son's bodysuit.
"He said he thought Lenny's babygro was a great design as it had in his words 'added scratch mitts' along with 'easy access for nappy changing'!"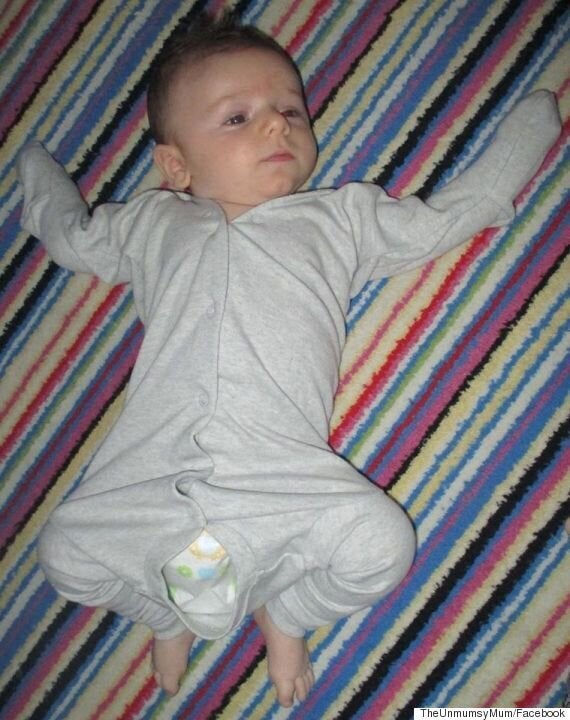 Davies added: "Sorry but I couldn't stop laughing! He was so oblivious to the fact that the baby grow was in fact upside down and so serious with his reply."
Since being uploaded on 1 August, the photo has been liked more than 110,000 times and shared nearly 13,000 times with many mums cracking up at the simple mistake.
One mother, Claire Rockett, reassured Davies her husband wasn't the only one making a mistake.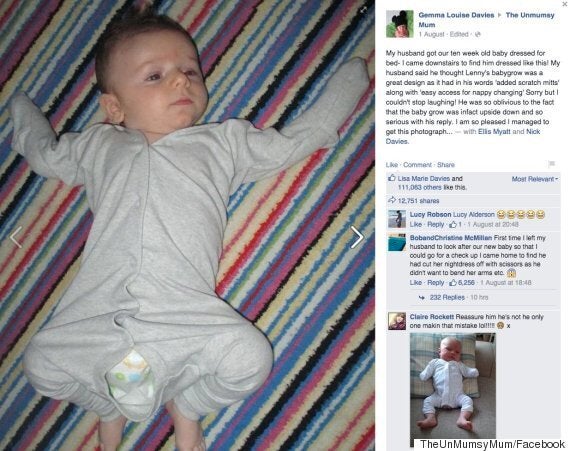 She uploaded a photo of her own child sat on the sofa with his babygro on upside down.
The Unmumsy Mum is a blog run by a mum of two small boys who documents the laughs she has on the way.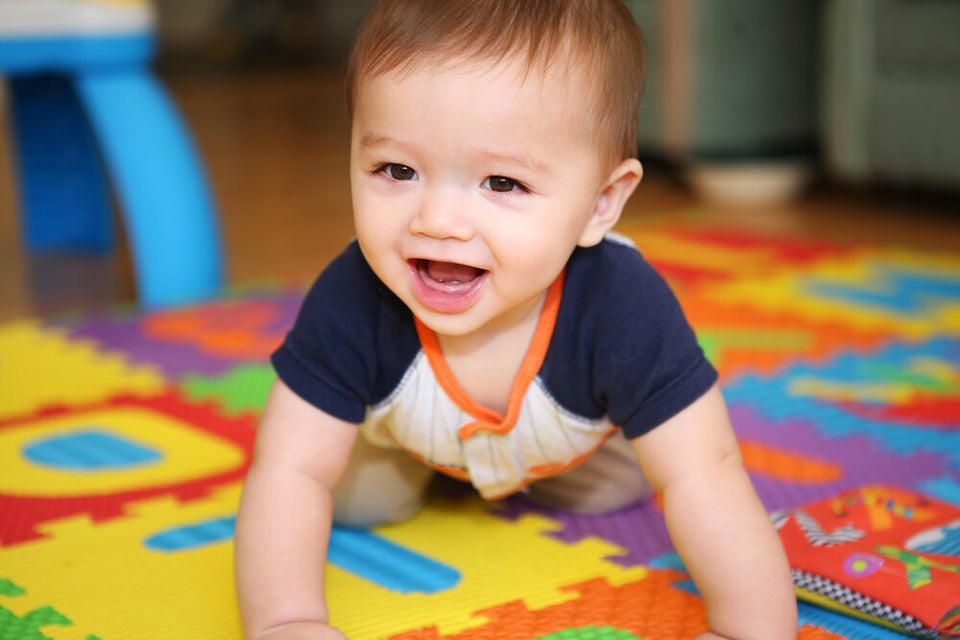 Baby Names That Didn't Exist Before 2000