If you caught a little too much sun this summer then fear not, even the most sunscreen-savvy among us can get sunburnt every now and then.
Sunburn is skin damage caused by ultraviolet (UV) rays. Symptoms include red and sore patches on your skin, which remain tender and sometimes itchy for a week.
What many people don't realise is that it can take between three and six months for burnt skin to return to normal. So if you do get caught out - you need to keep your skin protected in the long run to stop it from happening again.
"When you get a sunburn and the top layer of skin peels off, the newly exposed skin is more sensitive than ever. That means you'll burn even faster than you did before if you're not careful," says Dr Schreiber (MD) on Prevention.com.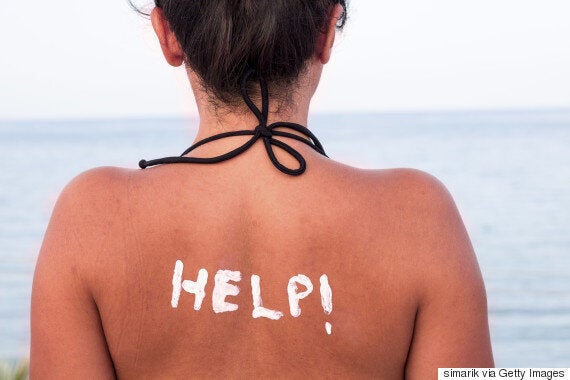 People who live in the UK are most at risk of getting sunburnt between March and October from 11am-3pm.
Surprisingly, it doesn't have to be blue sky conditions for you to get sunburnt. It can happen even when it's cloudy and even if you're swimming in the sea.
To avoid sunburn it's best to do the following:
Keep out of the sun when it's at its strongest.
Stay in the shade as much as possible or cover up with loose clothing and a hat.
Protect your skin with suncream. Apply it 15-30 minutes before you're due to go out in the sun and reapply at least every two hours, says the NHS Choices website.
Opt for high sun protection factors when buying sun cream - anything that is SPF 50 will offer the best level of protection.
If you think you've burnt your skin, then it's important to get out of the sun straight away and sit in the shade.
If you do shower, make sure you avoid using soap as this can dry out and irritate burnt skin.
Once you've showered, apply a water-based emollient (non-cosmetic moisturiser) or Vaseline to your skin to keep it cool and moist. For an extra soothing sensation, keep your moisturiser in the fridge.
It is imperative that you also drink plenty of fluids to help you cool off and prevent dehydration.
And if you're experiencing pain or discomfort, take some ibuprofen or paracetamol.
Story continues below the slideshow: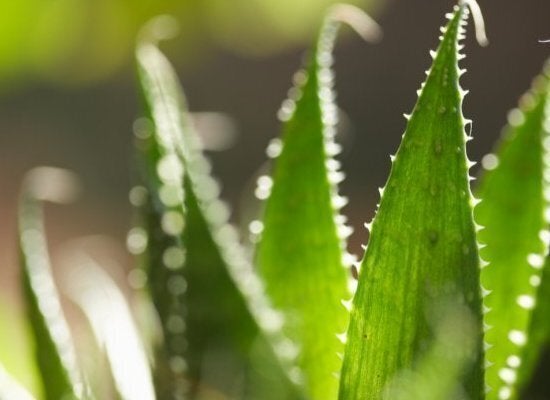 Natural Sunburn Remedies
How to look after peeling skin
There is, however, something you can do to stop it from looking like a complete eyesore. Firstly, apply Aloe Vera gel religiously to the area affected.
Once your sunburn has calmed and your skin has returned to normal, you should begin to exfoliate regularly to avoid looking like a lizard.
It's really important not to exfoliate while your skin is burnt as this will irritate it more. After you've exfoliated, make sure you moisturise - a lot.
Oh and next time you're out in the sun, cover up.