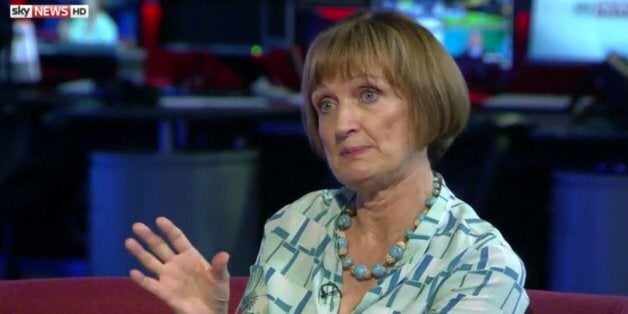 Jeremy Corbyn will win the Labour leadership contest, Tessa Jowell, the front-runner to be the party's candidate for London mayor has predicted.
Speaking during the Sky News paper review on Wednesday evening, Jowell said: "Who do I think is going to win? I think Jeremy Corbyn is going to win."
"We are still, what, a month away from the result. The ballot papers go out next week. There is huge momentum behind Jeremy Corbyn's campaign particularly huge momentum from young people," she said.
"I think that it looks as if he is going to win. However things are very febrile. Things may change over the summer. People may go off for their holiday and think 'well, maybe not' after all."
Jowell, a staunch Blairite, is at the opposite end of the Labour Party to Corbyn, the veteran leftwing MP from Islington North.
Corbyn's surprise surge in support has caught rivals Andy Burnham, Yvette Cooper and Liz Kendall off guard. Jowell predicted he would win as she discussed a story on the front page of The Independent which described the party as "panicking" over the way the race was going.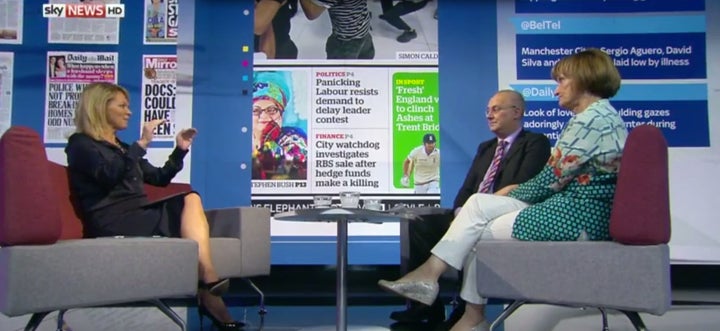 Jowell has the support of the Blairite Labour group Progress in her bid to become London mayor. Progress has also backed Kendall in the leadership contest. Jowell rejected a suggestion that Kendall could drop out in order that anti-Corbyn forces could unite behind either Burnham or Cooper. "No, no, Liz is not going to withdraw absolutely not," she said.
At a recent London rally for Corbyn, Jowell's leftwing rival for the mayoral race, Diane Abbott, attacked Jowell and Kendall. "We are in danger of supporting a mayor who is not progressive at all, that brings me to Tessa Jowell," Abbott said. "She is a very nice woman. But. Tessa Jowell, apart form anything else, is the Progress candidate for mayor. Just as Liz Kendall is the Progress candidate for leader. And we know what we do with Progress candidates..."
Jowell also laughed off the idea the leadership race would be suspended. "This is bit like a re-run to fill sapce in August of a story from a month ago when somebody asked Harriet [Harman] to delay the contest because they didn't like the way it was going. The contest is not going to be delayed," she said.
In July, Labour MP John Mann urged Harman to pause the leadership race amid fears the party was being infiltrated by militant leftwingers who wanted to damage Labour. A charge rejected by the Corbyn campaign.
On Thursday, Burnham will try to inject momentum into his campaign by releasing a manifesto which commits Labour to replacing tuition fees with a graduate tax and introducing a new university-style application system with financial support for young people seeking apprenticeships.