The 30-year-old admitted she had used a 'poor choice of words' while discussing immigration on the show on Tuesday, which saw her come under fire on Twitter.
The former 'Fashion Police star was a guest on the panel, when chat turned to Donald Trump, and the businessman-turned-presidential candidate's attitude to race.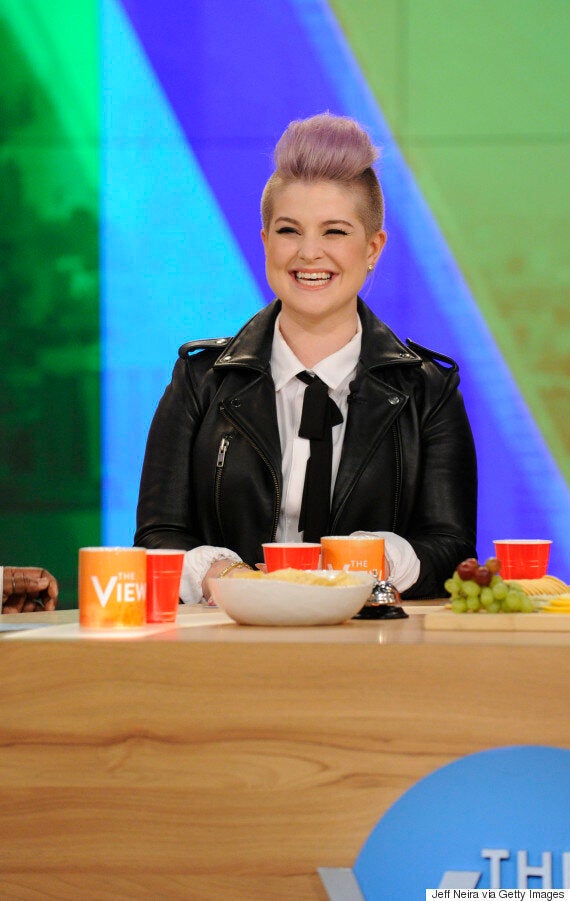 Kelly Osbourne on 'The View'
While discussing Donald's many problematic comments on race and immigration, Kelly remarked: "If you kick every Latino out of this country, then who is going to be cleaning your toilets, Donald Trump?"
She has now released a statement on her official Facebook page stating that she would not "apologise for being a racist".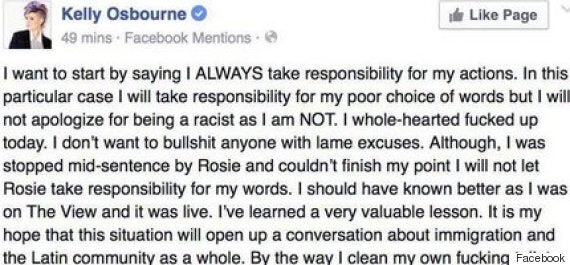 "I want to start by saying I ALWAYS take responsibility for my actions," the statement begins.
"In this particular case I will take responsibility for my poor choice of words but I will not apologize for being a racist as I am NOT. I whole-hearted fucked up today. I don't want to bullshit anyone with lame excuses
"Although, I was stopped mid-sentence by Rosie and couldn't finish my point I will not let Rosie take responsibility for my words. I should have known better as I was on The View and it was live. I've learned a very valuable lesson.
"It is my hope that this situation will open up a conversation about immigration and the Latin community as a whole. By the way I clean my own fucking toilets."
Watch her make the comment in this video (story continues below)...
Following her appearance on 'The View', many viewers took to Twitter to lambaste Kelly for her comments.
"Kelly Osborne is the perfect t example of white ppl being unintentionally racist because of their privileges. THEY REALLY DONT GET IT," one wrote.
Another added: "In attempting to decry Trump's racism, Kelly Osborne stepped into a tepid pool of her own."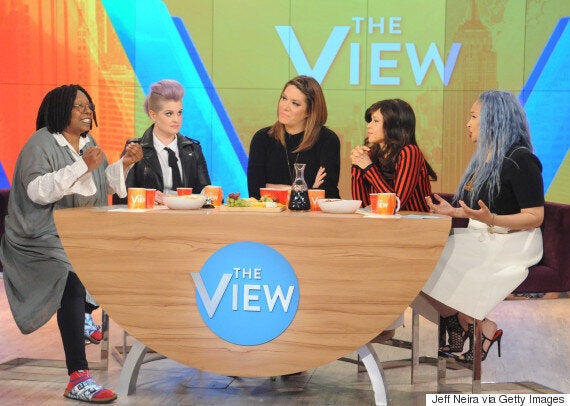 Kelly's live TV slip-up comes just six months after the presenter quit E!'s 'Fashion Police' following a race row, over a comment made by Giuliana Rancic.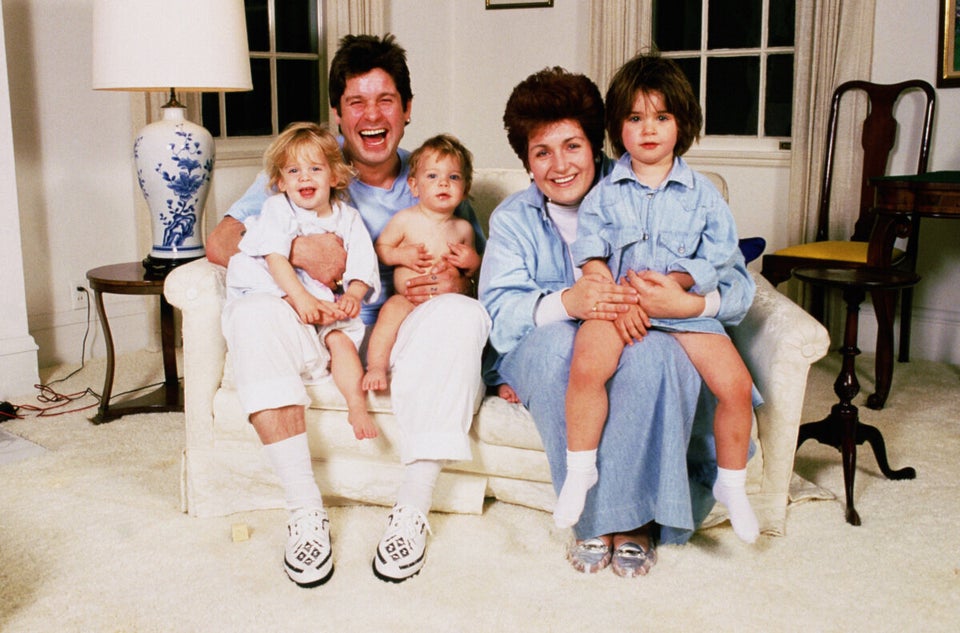 Kelly Osbourne's Beauty Evolution
Related