The Kids' Company charity is under more pressure after a string of allegations it failed to handle serious incidents.
BBC's Newsnight reported how a former worker revealed staff were told of complaints about a client who sexually exploited girls he met at the charity, but away from the charity's premises.
Meanwhile, BBC News reported a former client of the charity claimed she was touched inappropriately when she was 16 by a 24-year-old man who was also a client of Kids' Company at that time.
The charity's flamboyant founder Camila Batmanghelidjh denied the allegations, and that it was guilty of financial mismanagement, as its chairman and BBC executive Alan Yentob defended its work.
Ms Batmanghelidjh went on to say the Newsnight allegation, first raised with the police a week ago but only reported on TV on Thursday night, "led to the downfall" of the charity, which has closed its doors.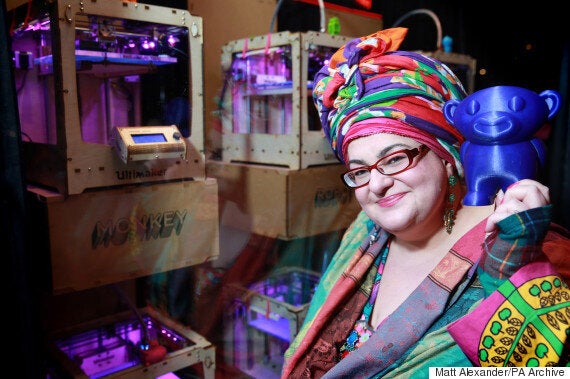 One of the show's presenters said the charity had a "detailed account" for a week.
Questioned whether the charity turned a blind eye, Ms Batmanghelidjh said: "This allegation has been brought to us for the first time by the police recently. I can't go into any details about it. But from what we have looked at ourselves, this was never brought to our attention."
She added: "That is such a serious concern and allegation and if such a thing had taken place on our premises it would have triggered all our safeguarding procedures. It would have been immediately reported."
Article continues below slideshow: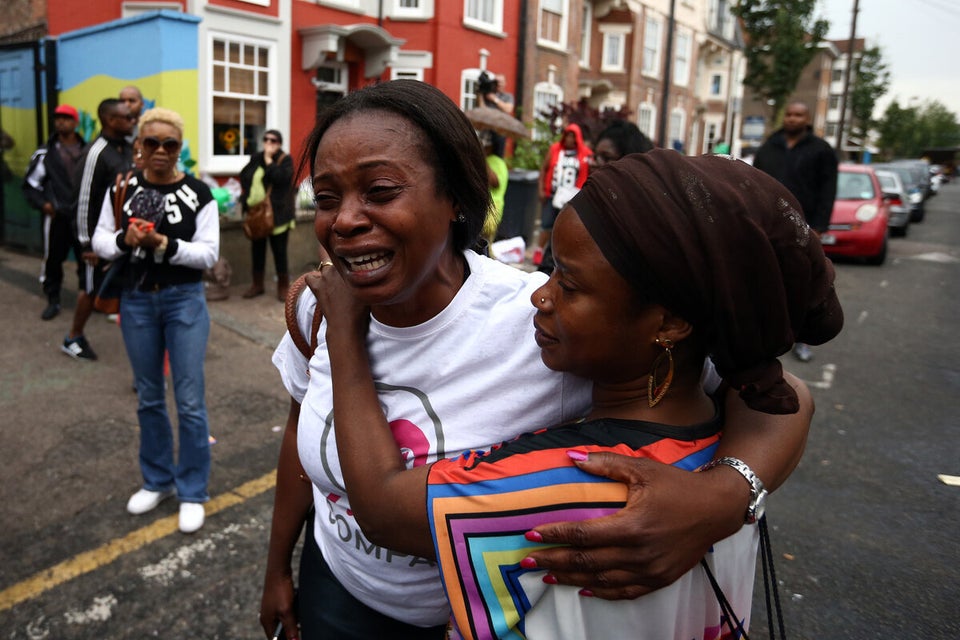 Kids Company Closes
She also denied there was "culture" of incidents not being reported. She said: "I draw the line at sexual abuse. It's one thing kids losing it because they are having a tantrum or they're having a distressing day and they hurl chairs and we deal with all that sort of stuff.
"But sexual abuse is very, very serious and if it was brought to our attention we would have absolutely deal with it very robustly."
She went on: "These allegations led to the downfall of Kids' Company, and funding being withdrawn. I would argue it is very irresponsible to release them in this way.
"A charity that is responsible for the welfare and protection of children overnight turned into a charity that was sexually exploiting children in the back of absolute rumours."
Mr Yentob has insisted it is "complete rubbish" to claim there was serious financial mismanagement at collapsed charity Kids Company, chairman of trustees .
Mr Yentob, a senior BBC executive, said the increase in demand for the charity's services from vulnerable youngsters was at the root of its closure.
Ms Batmanghelidjh lashed out at ministers, civil servants and the press, claiming the organisation was the victim of a "trial by media".
The Government has been forced to hold crisis talks to draw up emergency plans to provide support for children following the sudden closure of the charity, which operated in London, Bristol and Liverpool.
Up to 36,000 vulnerable children and young people received support from Kids Company, and there are fears many could slip through the net unless immediate plans are put in place to continue services.
Mr Yentob said: "The idea of what I have heard some journalists call 'appalling financial mismanagement' is complete rubbish.
"We have been audited by the government every year since Tony Blair and the Labour government started to give us money."
Labour has called for the National Audit Office to investigate the flow of taxpayer money to Kids Company, but Mr Yentob said the state support was "significantly less than that given by private donors".
He praised Prime Minister David Cameron and Chancellor of the Duchy of Lancaster Oliver Letwin for backing the continuation of funding despite the reservations of civil servants.
Explaining the collapse of the charity, Mr Yentob told Channel 4 News: "It happened because over a period of the last year or so we have had problems raising funds and the demand has been increasing of children.
"We are a self-referral organisation, the kids self-refer. Many of them are not looked after by local authorities."
Mr Yentob said he had not been aware of allegations of sexual abuse at the organisation, saying: "I had no idea and I don't believe them for a minute."
He said the "rumour and allegation and counter-allegation" about Kids Company "is disgraceful".
Ms Batmanghelidjh claimed elements of the Government had turned on her because she is "outspoken" and knows about high-profile sex abuse.
She told the BBC: "There is much more that is being suppressed and some of it involves historic sexual abuse of children involving very senior members of the establishment."
She added: "There has been a culture of suppressing evidence of extensive childhood maltreatments by very powerful people. As I sit here, in years to come the truth of all that will unfold."
Around 40 members of charities and voluntary organisations met Government officials in south London to start discussing plans to help the vulnerable children affected by the charity's closure.
Richard Curtis, founder of The Root Of It, an organisation which works to raise standards in special needs services in schools, told the Press Association: "It's about putting in services that are going to help these children so they are not abandoned.
"If there is not something put in place very quickly it's very likely that things will start to deteriorate in those areas with those families that Kids Company has been supporting."
The meeting followed emotionally charged scenes on Wednesday outside the Kids Company centre in Peckham, south London, where the charity was founded 19 years ago.
Children and parents waving placards protested against the closure while staff left the centre in tears, exchanging hugs with families they had worked with.
Ms Batmanghelidjh said one child was so upset she had to talk him out of jumping off a platform in front of a train in a phone call.
Kids Company had a string of celebrity backers including rock band Coldplay and artist Damien Hirst, and was lauded by Mr Cameron as the embodiment of the Big Society.
But ministers and civil servants said its sudden collapse this week followed years of questions being raised over its financial management.
According to reports, Michael Gove said Government funding for the charity should be stopped while he was education secretary, but he was overruled by Mr Cameron.
Kids Company shut its doors yesterday after a donor pulled out of giving £3 million when they learned of allegations of abuse and sexual offences related to the charity.
Mr Yentob said as a consequence of the allegations and "unable to deliver more money in those circumstances, we responsibly said to the philanthropists 'don't put your money here, give your money to the children'".
"We have acted as responsibly as we possibly could," he said.
"I believe in what Kids Company has done. It may not be perfect but I think it is an incredible model."
Useful websites and helplines:
Related