Everyone expected to spend their mornings queuing thanks the tube strike - but the bus queue at Liverpool Street Station really took the biscuit.
Would-be commuters found themselves in a queue almost as long as the station itself on Thursday morning.
By just 7.45am the queue was already huge with people desperately trying to get to work on time as officials did their best to placate the crowd, handing out bottles of water.
But the bus queues almost seem to pale into insignificance when you look at the 200 MILES of traffic jams plaguing the capital.
That was double the congestion at the same time last Thursday, although not as bad as the previous Tube strike a month ago when there were 1,445 jams and 761 miles of delays.
The most congested roads were around Parliament Square (delays of 48 minutes) and on the A40 from Wood Lane to Marylebone Road (30 minutes).
Members of four unions are taking industrial action for the second time in a month because of a deadlocked dispute over plans to launch a new all-night Tube service next month.
Might be best to stick to walking...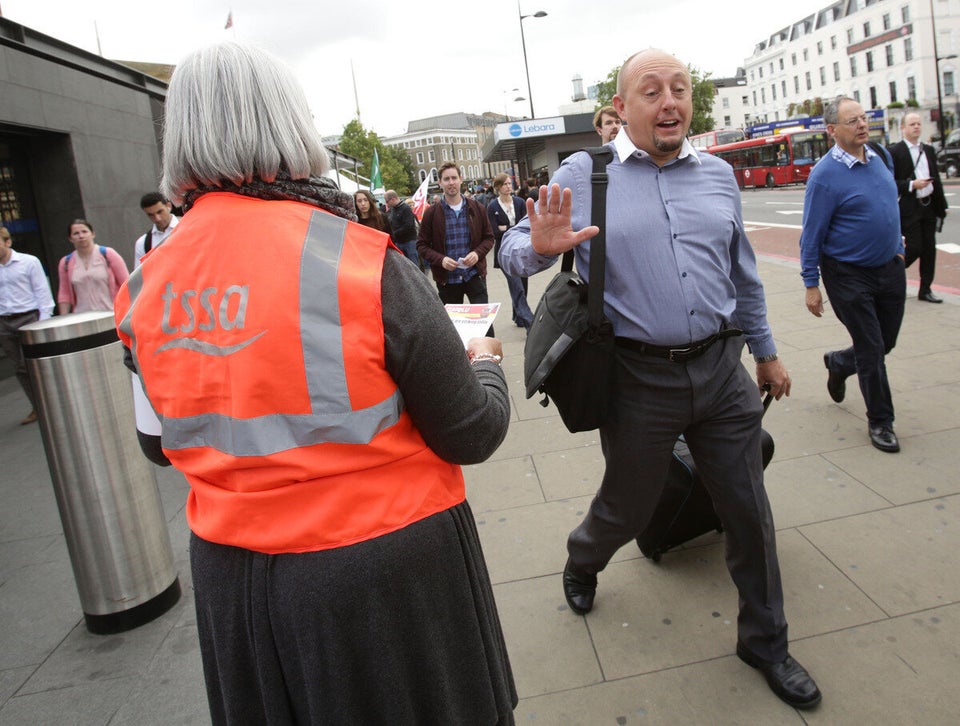 London Tube Strike