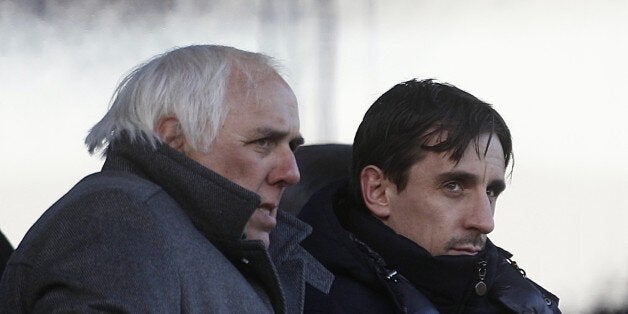 Neville Neville, father of footballers Phil and Gary, has died.
The 65-year-old fell ill after suffering a heart attack while flying to Australia.
His sons and former Manchester United stars Phil and Gary were at his bedside when he passed away in a Sydney hospital on Friday morning.
A statement from the family said: "We would like to thank everyone at St Vincent's hospital in Sydney for the fantastic care and attention that dad received in the last few days and for their support.
"Tracey will remain with England throughout the tournament and we ask that she is allowed to concentrate on her role with the team."
The Neville's were famously the subject of thier own football chant sung to the tune of David Bowie's Rebel Rebel.
Neville Neville, they're in defence.
Neville Neville, their future's immense,
Neville Neville, they ain't half bad,
Neville Neville, the name of their dad.
Popular in the Community