An atheist blogger has been murdered in a horrifying attack in Bangladesh - the fourth secular writer to be killed by suspected Islamist militants this year.
Niloy 'Neel' Chowdhury's hands were cut off and he was beheaded in his home in the country's capital, Dhaka, on Friday.
The well-known atheist blogger, whose pen name was Niloy Neel, was heavily involved in the secularist movement as an organiser for the Science and Rationalist Association Bangladesh. He worked for an NGO and recently completed his Master's degree in Philosophy.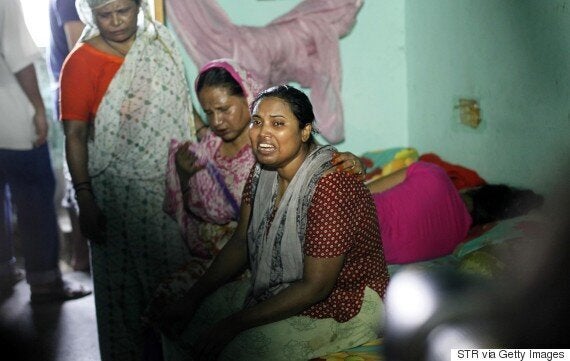 Niloy Neel's wife following the blogger's murder
Imran H Sarkar, head of the Bangladesh Blogger and Activist Network, told the BBC: "He was the voice against fundamentalism and extremism and was even a voice for minority rights - especially women's rights and the rights of indigenous people."
His death is the fourth in a wave of killings to affect Bangladesh after the prominent humanist writer Avijit Roy was murdered in February, followed by the killings of bloggers Washiqur Rahman and Ananta Bijoy Das in March and May respectively.
Many people took to Twitter to express their sorrow at Neel's death…
Andrew Copson, Chief Executive of the BHA and President of the International Humanist and Ethical Union, has challenged the UK Government to act on the growing crisis in Bangladesh.
He said: "This latest murder demonstrates once again if further proof were needed that the culture of impunity for these Islamist vigilantes in Bangladesh has become firmly entrenched.
"We are calling on the UK Government to act swiftly to demonstrate its commitment to freedom of religion or belief and free expression to the Government of Bangladesh.
"The UK has a duty of conscience to urge this Commonwealth member, with which we have such strong links, to restore freedom and the rule of law and to protect its humanist bloggers."