Steve and Christine Myers have created a visual bucket list for their five-year-old daughter whose rare genetic condition means she will eventually go blind.
Lizzy Myers has been diagnosed with usher syndrome type II - a genetic condition characterised by hearing loss from birth and vision loss that begins in teenage years.
Her parents want her to travel to see some of the world's most stunning views so she knows what they look like before she loses her sight. Lizzy Myers seeing the moon
Mr and Mrs Myers said their daughter isn't aware of her condition. The five-year-old has already experienced moderate hearing loss and wears hearing aids.
Beginning her bucket list, Lizzy recently visited the Warren Rupp Observatory in Ohio - home to the "world's largest amateur operated telescopes" - so she was able to see the moon at the stars.
The young girl jumped up and down as she saw it through the telescope, saying: "It was big, giant, round!".
The Richland Astronomical Society in Ohio also gave Lizzy and her four-year-old best friend Addison Schroeder a view of one of the planets - something that excited both of them.
The Mansfield News Journal reported she said at the time: "I see it, I see it! It looks like an oval that's coloured all in! I see it!"
Mr and Mrs Myers said other things on the bucket list include the Northern Lights, the Grand Canyon, Niagara Falls and Yellowstone.
They also said they wanted to be with their daughter the first time she was able to see the sunset on a beach. Lizzy at a local production of Mary Poppins
When she was diagnosed with hearing loss one year ago, her doctor recommended further genetic testing to find out the reason.
Mrs Myers added: "If they hadn't pushed us for genetic testing we would never have known what's to come for Lizzy. Then it would have been too late."
The parents wanted to share their story in the hope it would encourage other parents to get their children tested if they suffered hearing loss.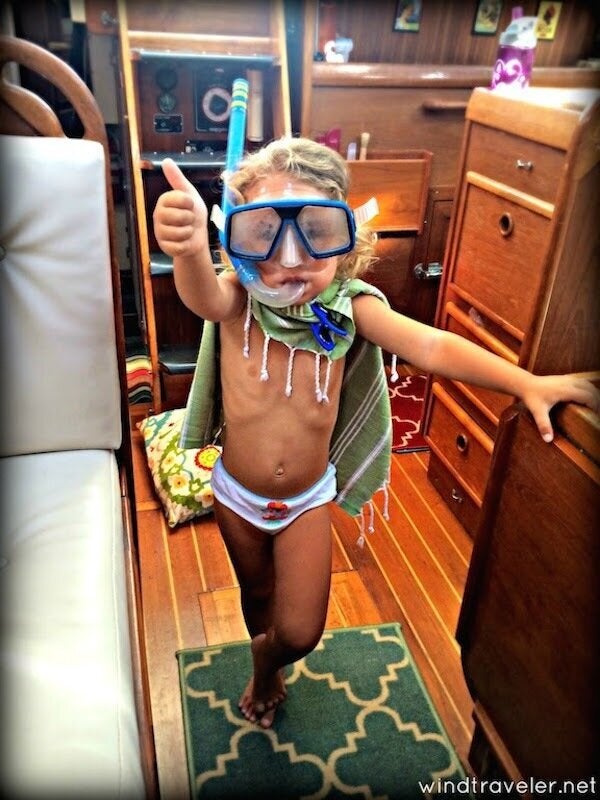 Family Raise Their Kids On A Boat
Related