Home Secretary Theresa May is being urged to "step up" and close the gap on racial bias in stop and searches in England and Wales after figures showed black people were still far more likely to be targeted by police than white people.
Data published by 39 police forces and British Transport Police showed almost every force around the country disproportionately targets ethnic minorities.
Dorset had the highest disparity, with black people being 17.5 times more likely to be searched that white people, while in London black people are 3.2 times more likely to be stopped.
Ken Hinds, chairman of the Haringey Stop And Search Monitoring Group, said there was "no justification in the world for having those sorts of numbers".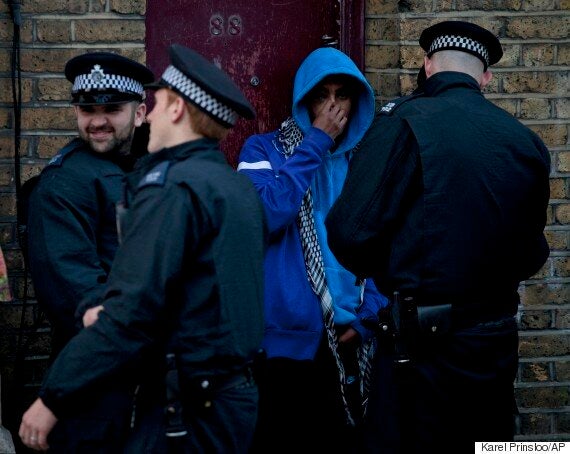 Police stop and search a man in Hackney, London
The figures mean that residents can now see figures for the number of stops and their outcomes in their areas for the first time.
Almost every force - 36 out of the 39 that released data, according to an analysis from The Independent - stop more people from ethnic minorities.
In Sussex, black people were 10.5 times more like to be stopped and searched
In Norfolk also had a high ratio with black people 8.4 times more likely
Warwickshire recorded a figure of 7.6
Surrey saw a figure of 7.3
Lincolnshire, Humberside and Merseyside were the only forces that did not, according to the data which is broken down by local force areas.
It suggests the problem is greater in rural areas which have comparatively small black populations.
Less than a quarter of the intrusive searches on people from ethnic minorities result in an arrest.
The data shows 31% reduction in the number of stop and searches since 2009/10, but a continuing racial bias in who gets searched.
Ken Hinds told LBC radio that if ethnic minorities didn't trust the police then crime became "things that we resolve ourselves" with negative consequences.
"It is crucial that something is done" he said, calling for Theresa May to "step up" to get other police forces in England, Wales and Northern Ireland in line with London which has seen the gap fall.
"Lessons are being learnt in some forces - like in Haringey where the level has gone down. Before the riots it was 10-1, it's been down to 3-1. There's still work to be done, [but] it shows that if you've got an effective monitoring group that's critically appraising the police, it can have an effect."
He also called for police to improve their recruitment of officers from ethnic minorities, saying: "If you've got a police force that's not representative of the community it serves, then that's a recipe for disaster".
May said the figures were "a further step forward in the Government's commitment to increasing the transparency of the police" but added that if people were searched for no reason this could be "hugely damaging to the relationship between the police and the public".
She warned that stop-and-search could be "counter-productive and an enormous waste of police time" if misused.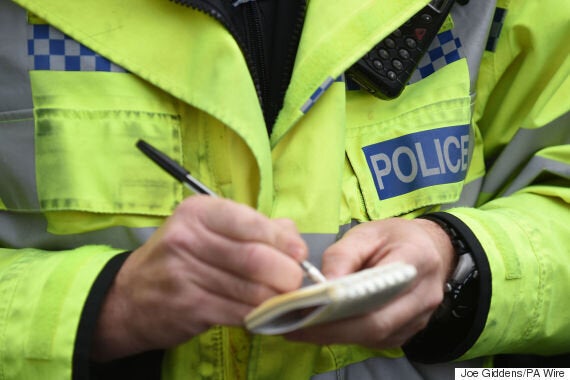 Policing website police.co.uk claimed the data showed how "fairly and effectively "forces are using the powers.
Isabella Sankey, the policy director for Liberty, told The Independent the statistics showed ethnic minorities were still being disproportionately targeted, even 16 years after police "institutional racism" was revealed in the inquiry into Stephen Lawrence's murder.
"An overall reduction in the number of stop and searches is welcome, but while such racial bias continues, distrust between the police and the communities they are supposed to serve will only grow," she said.