With the new, final series set to begin this Sunday evening, filming only finally wrapped last month, when many of the stars, including Elizabeth McGovern and Joanne Froggatt, took to social media to share emotional snaps of their last days on set.
In one pic, Elizabeth, who plays Cora Crawley, can be seen hugging Laura Carmichael as Allen Leech looks on.
She captioned the photo: "#LastDaysofDownton. Literally . My last. #tears. #tears #tears."
In another she can be seen smiling up at her screen husband Hugh Bonneville, writing: "#LastDaysofDownton: so long, McGonneville! "
Michelle Dockery also bid farewell to what has become her second home for the past five years, with an Instagram snap of her staring into Lady Mary's bedroom...
Michelle, who plays Lady Mary Crawley, recently admitted that on her last day of filming she didn't want to leave the set.
"Laura [Carmichael] and I wandered around for the last time... we didn't want to leave. And we had a good cry."
Joanne Froggatt, who plays Anna Bates, posted a snap saying she only had two days of filming left (sniff!)...
Series creator Julian Fellowes has also bid farewell to the cast, saying: "You know, it's almost strange. I've lived with these people for seven years now. They've taken me and all of us to the top of the mountain. We've had this incredible global phenomenon.
"Most people in this business, even those who have been very successful, never have something like that.
"Each time I realise I've written the last line of a particular character, I feel rather sad.
"At the same time I don't think we've done the wrong thing. I've never felt, 'Oh my God, what are we doing? This is a mistake!'"
The final series of 'Downton Abbey' will begin on Sunday 20 September, at 9pm on ITV.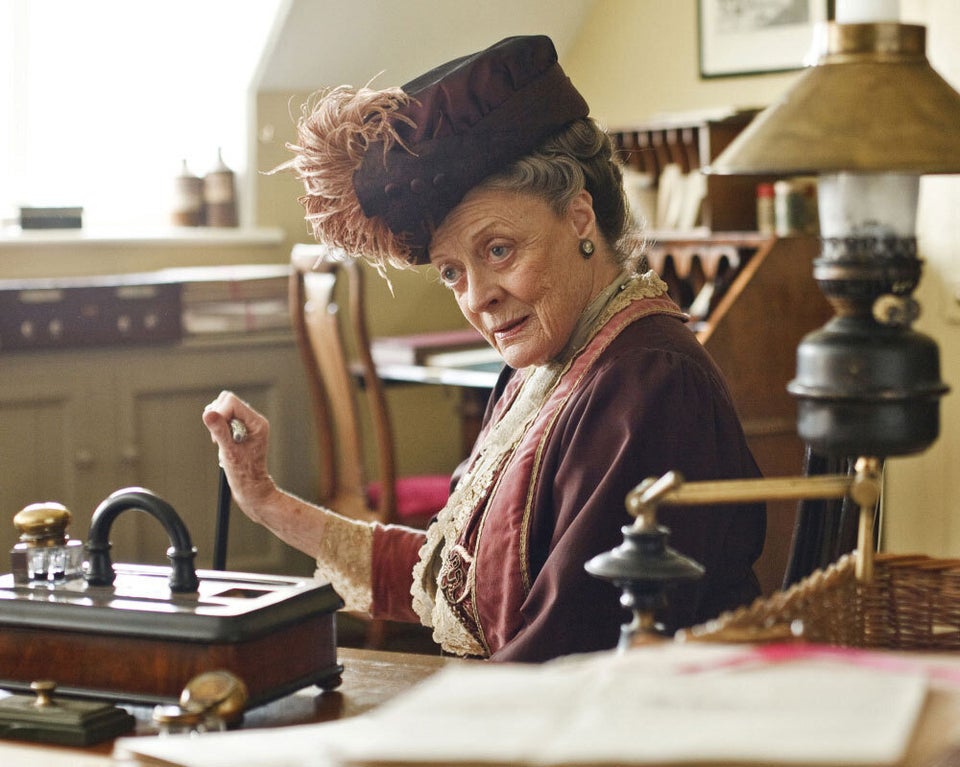 The wit and wisdom of Downton Abbey's Dowager Countess