Russia is destroying seven tons of illegally imported cheese in retaliation against sanctions imposed on Moscow by the EU and allies over the conflict in eastern Ukraine.
The decision is part of Russia's ban on several Western foods, which began on the 6th August 2014. It disallows many agricultural products, including meat, milk products, vegetables and fruit.
The food wastage has caused outrage across the country, with nearly 200,000 people signing a petition urging the government to donate the food to the poor, who are suffering amidst the country's ongoing recession.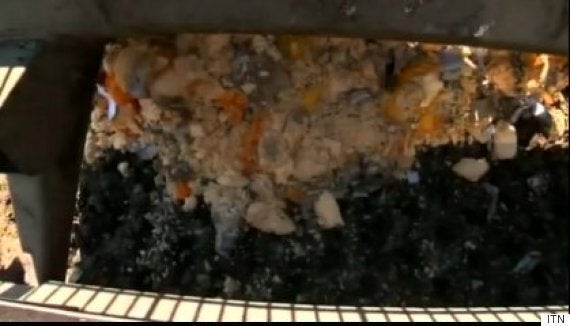 In a series of interviews, Reuters spoke to locals affected by the ban, with many complaining about the wasteful decision.
A resident, known only as Alexander, said: "I believe it is possible to find a better use for food rather than just burn it."
Another local, named Rustam, said: "It would be better to use it as humanitarian aid, to collect it and send it to those who need food."
Despite the controversy, some locals have called it an act of patriotism.
In one interview, Ekatrina, said: "I think it would be better if we try to live with our own food and produce everything here in our country."
The Western food ban is also hurting Russian restaurant owners, who have struggled to find a local replacement for imported products.
Elena Rakova, managing director of Jean-Jacques cafe in Moscow, told the Associated Press: "We use basic food items, which are produced in Moscow region, and switch on our imagination and work with various additives."
Experts warn that in the years it would take for Russia to reach self-sufficiency, prices will continue to rise and ultimately hurt the impoverished population.