Universities are readying themselves to award a record-breaking number of places to students this summer through clearing, as young people race to secure places before maintenance grants are scrapped.
As A-level results day looms on Thursday, it is predicted university places awarded through clearing will even exceed last year's record figure of 61,130.
The government's decision to lift the cap on student numbers and the scrapping of maintenance grants, which comes into play in 2016, are thought to be the causes of this increase, with students postponing their gap year in order to avoid extra debt upon graduating.
The clearing system allows students to search for available places on university courses in the UK if they fail to make their grades. Some sixth-formers have already given themselves a head start by early registration for clearing, a opportunity only offered by a few universities. With International Baccalaureate students having already received their results and secured their places, the pressure is on for students to get a head start and be ready on August 13.
Research commissioned from YouthSight by Bucks New University claims that a mere 7% of students are planning to defer their studies this year to take a gap year. The scrapping of maintenance grants, a decision made by Chancellor George Osborne, means a delay of one year could see some students graduating with an extra £13,000 of debt. These cuts are predicted to have a detrimental effect on students from low-income backgrounds in particular, as under the present system a student only qualifies for the grant if they have a parental income of less than £25,000 a year.
Sheffield University's head of admissions, Lynsey Hopkins, has said nearly 400 students have already shown an interest in clearing vacancies, with the prospect of the figure rising to 700 by results day. Students can now also apply for 'Adjustment' if they exceed their expected grades and wish to look for a place on a better course or university.
Scrapping the cap on university numbers allows for an extra 50,000 to 60,000 students in its forward projections, and universities are preparing themselves for a rush of applications on August 13. Professor David Pheonix, vice-chancellor of London South Bank University told the Independent: "We're certainly monitoring that because there is a potential that we will see a last-minute increase this year."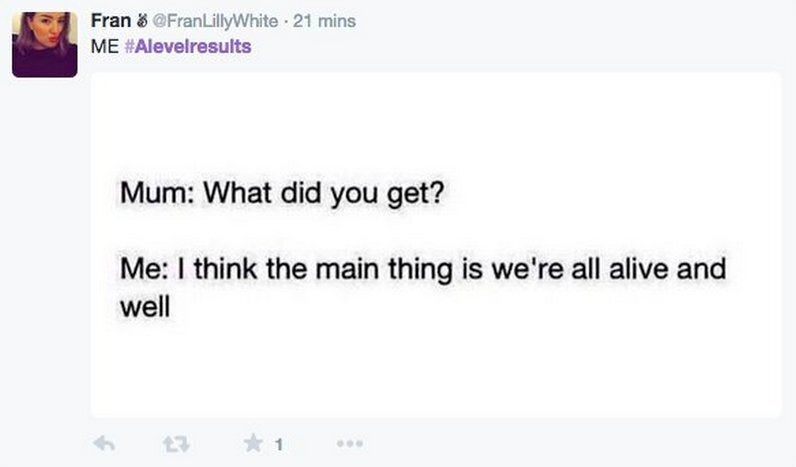 Funny A-level tweets