Gay men don't really want to get married, according to an Australian senator, who has cited fashion couple Dolce & Gabbana as an example.
Australia on Tuesday continued to resist same-sex marriage with prime minister Tony Abbott and his conservative party effectively ending hopes of a legislation change during this term of parliament.
Abott, whose own sister is gay, stopped attempts to grant the Coalition a conscience vote on the issue, but following an outcry, later promised to allow a free vote in the next term of parliament, or to put the matter to a referendum or plebiscite, the Financial Review reported.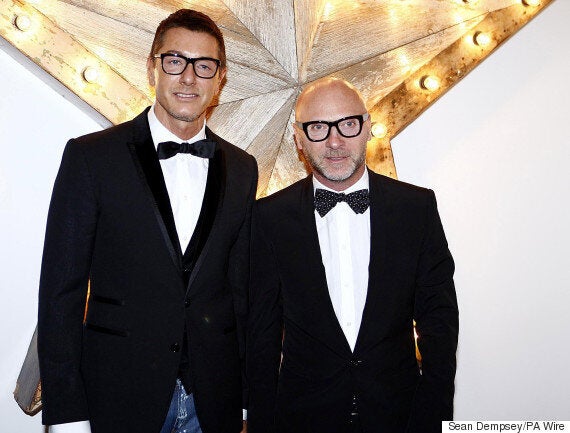 An Australian senator has cited fashion designer couple Domenico Dolce and Stefano Gabbana in his push to oppose gay marriage
Mr Abbott had initially hoped to stop MPs and senators from discussing the policy but was reportedly later forced to hold a special meeting after Liberals on both sides of the issue demanded the matter be debated.
The push for change was defeated by 66 votes to 33 following a six-hour debate. Of the 79 Liberals who spoke, 33 wanted a free vote, the Financial Review reported. The decision comes as same-sex marriage continues to be approved around the world. In June the US Supreme Court approved it, and Ireland overwhelmingly voted in favour of it in May.
Mr Abbott ensured the Nationals MPs and senators attended the meeting and their presence swayed the vote. Only three of the 21 Nationals support gay marriage. Earlier in the day one of his most senior ministers, Christopher Pyne, accused him of "branch stacking" to effect an outcome, the newspaper reported.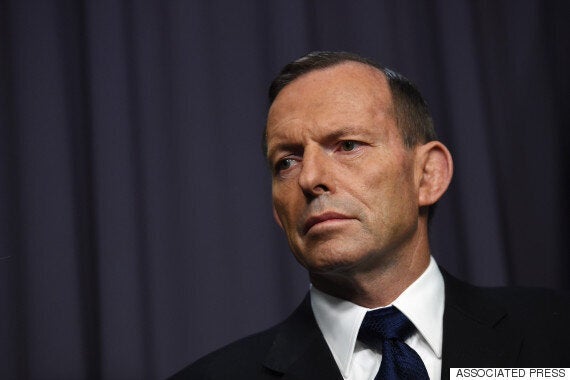 Prime Minister Tony Abbott was accused of "stacking the branches" and swaying the outcome by ensuring all National MPs and senators voted
The issue sparked vicious debates between ministers and Eric Abetz and Michaelia Cash called for ministers who supported it to resign.
The Financial Review reported that Senator Abetz argued that gay men didn't really want to get married, citing the case of Italian fashion designers Domenico Dolce and Stefano Gabbana. The pair made headlines in March when they spoke out about gay families.
Mr Abbott reportedly said had the party started from scratch, he would have granted a free vote but given it entered the last election promising to oppose it, he couldn't.
Mr Abbott sister Christine Forster tweeted repeatedly as the debate raged encouraging her brother's party to stay "true to its liberal roots & allow MPs a free vote on this issue of #equality before the law".