A Christian couple in Australia has promised to end their 10-year marriage should the government make same-sex marriage legal. According to Nick Jensen, who is married to Sarah Jensen, the "sacred" nature of the institution would be fatally threatened by legally broadening its definition.
The Sydney Morning Herald reported that the couple boast a healthy marriage and the pair have no plans to separate… unless, of course, Canberra legislates in favour of equal marriage, with the parliament set to vote by the end of the year.
Jensen outlined the details of his Godly protest in an opinion piece for the Canberra CityNews on Wednesday. He wrote: "My wife and I, as a matter of conscience, refuse to recognise the government's regulation of marriage if its definition includes the solemnisation of same sex couples."
Jensen is the director of the Lachlan Macquarie Institute, which works with the controversial Australian Christian Lobby, an organisation that pushes for a greater Christian worldview in policy, including the repeal of legalised abortion.
Speaking to Fairfax Media, Jensen called marriage a "fundamental order of creation, part of God's intimate story for human history, man and woman, for the sake of children, faithful and for life." He added: "And so, if later on in the year the state does go ahead and changes the definition of marriage and changes the terms of that contract then we can no longer partake in that new definition unfortunately."
Jensen argued that same-sex marriage would have "serious consequences for children who would grow up without a mother or father." He also question where legalisation would lead, opining: "When it [marriage] becomes detached to the child's right to a mother and a father and the sacred institution that it is, then suddenly it becomes meaningless and those boundaries can't be put back in place."
However, Jensen said his position did not stem from bigotry. "This has been a big decision for my wife and I," he noted. "Some will accuse of us being bigoted or too hateful to share. But this couldn't be further from our intentions. The truth is, 'marriage' is simply too important. It is a sacred institution, ordained by God… any attempt to change the definition of marriage by law is not something in which we are able to partake."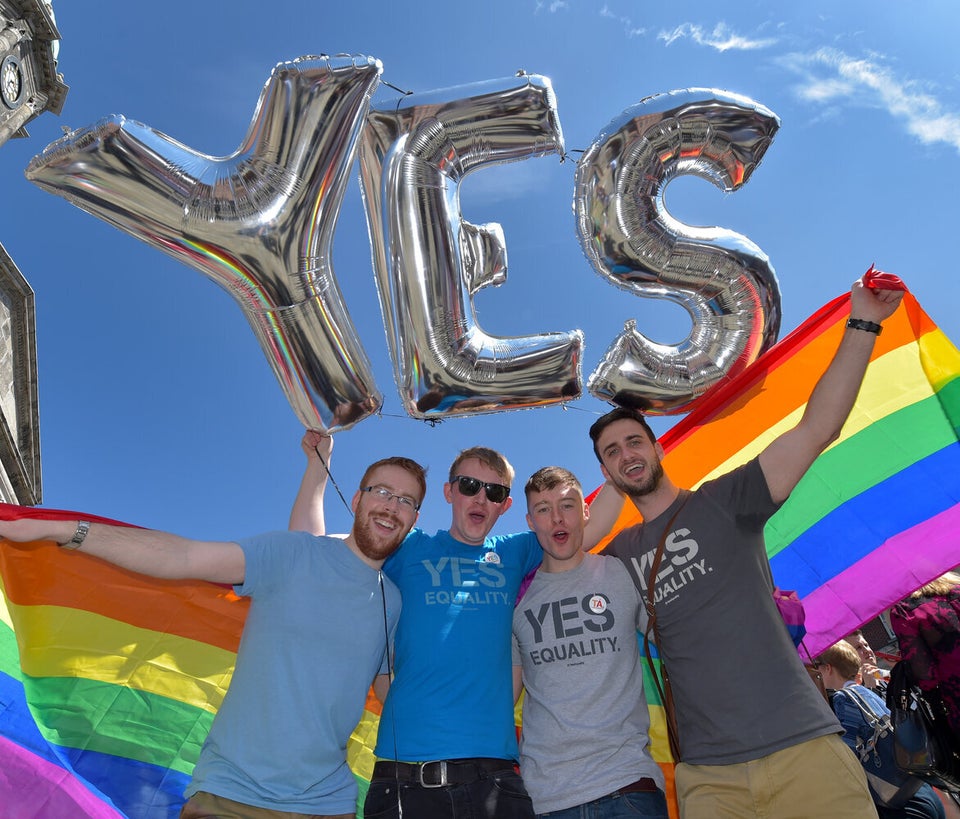 Ireland Votes Yes On Gay Marriage