Ukip has been banned from taking part in an LGBT parade in London over "safety fears." On Friday, organisers of the pride event, scheduled for late June, said the decision was made to reject the political party's application after wrestling with the "difficult issue."
They said the decision was made "in order to protect participants and ensure the event passes off safely and in the right spirit," and was not motivated by comments made by some Ukip members in opposition to gay marriage. "We aim to unite our community, not divide it, and our intention is to serve the whole of our community with an inclusive event, so to exclude any group is not a decision we take lightly," a statement read.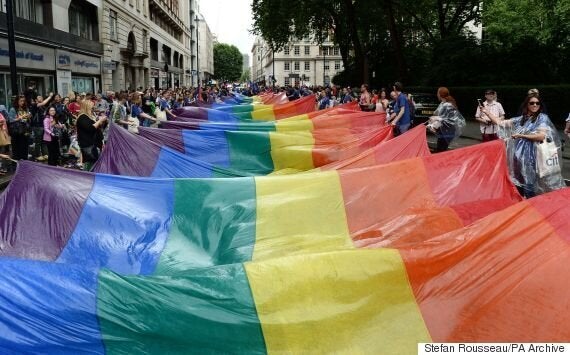 Revellers take part in the London Pride Parade 2014 in central London
The document revealed the decision had been made "after careful consultation" and not "made on a political basis." It added: "We appreciate many in our community have strongly held views about Ukip, their policies and comments, but is undeniable that there are LGBT members of Ukip, including their MEP for Scotland, and it is important to remember that Pride in London aims to be an inclusive event."
Ukip were quick to decry the decision, calling it "a sad day for diversity and freedom."
"The board of London Pride 2015 have not decided to reject our application," said Flo Lewis, the chair of LGBT in Ukip, who accused the organisers of rescinding the invitation "under threats from and complaints by other members of the LGBT community."
She added: "All people, regardless of creed, colour or sexual orientation, can find a home in Ukip. It is a sad day for diversity and freedom when these people are prohibited from expressing their selves as part of the wider community."
This would apply to cases such as the Belfast-based Ashers Bakery, which earlier this year refused to make a cake featuring an image of Sesame Street puppets Bert and Ernie below the motto 'Support Gay Marriage'. In a sop to the Godly, the manifesto reaffirmed the party's opposition to same-sex marriage legislation because, they argue, it was "rushed through Parliament without proper debate."
UKIP 2016 Calendar