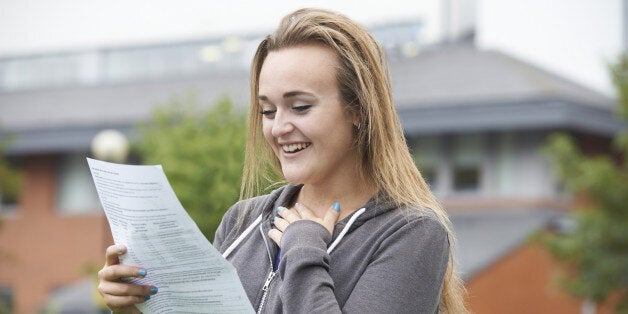 With A-level results day looming on August 13, it's important you know about every avenue on offer.
It's not just the students who don't make the grades who have to re-think their options; students who exceed their expected grades now have the opportunity to search for a place at a different university, or on a different course, thanks to adjustment.
Adjustment, run through Ucas, is eligible to students who already have a conditional offer and meet or exceed their expected grades on results day. It is available from the 13 to 30 August although, similarly to clearing, it works on a first-come-first-serve basis so students who apply earlier are more likely to secure their preferred place.
Spaces on courses open up if students have failed to meet their grades, or chosen to swap course themselves, so there is a wide range of universities and courses available.
If you try adjustment but don't find anything, you won't lose their original university offer. This offer will only be lost if you confirm to go elsewhere having found a place at another university or on a different course.
Students can register for adjustment on Ucas through 'Track' when they receive their results and their offer becomes unconditional. They will then have five 24 hour periods to use the adjustment service, contacting the universities directly over the phone. If the university chooses to offer the student a place, the student will have to accept or decline over the phone and a change on Ucas will follow.
Although adjustment presents many benefits for students and gives them the opportunity to gain a place on a course that reflects their academic capability and potential, it is important to be aware of the drawbacks of the process.
Due to the lateness of the application, you'll likely to be behind on applying for things such as first-year accommodation and Student Finance. It is therefore crucial for you to ask the university details about this, and make sure you are fully aware of the situation before accepting the university offer.
Adjustment was made available for the first time last year and students have gone through the process with mixed results.
First-year university student Anna Woolf managed to get into a Russell Group University through adjustment when her grades exceeded all expectations. She told HuffPost UK: "The adjustment process allowed me to go to a University that was the best fit for me academically and meant that I wasn't pressurized to take a rushed and unplanned gap year."
However, she did go on to note: "The only downside was my delayed application for accommodation. At that stage there is very limited choice left."
University of Exeter Classics student Helena Leslie passed through adjustment but decided to keep her original offer. She told us: "I needed AAA to get into Exeter but because I took some American SATs my results ended up being the equivalent of A*A*BB so I was entered into adjustment.
"The only schools I would have left Exeter for were Durham, Oxford or Cambridge, but they don't do adjustment. I thought about KCL in London perhaps for History, but in the end decided that the Classics course at Exeter was just too good to pass up."
She continued: "The process isn't too hard to get - you basically get to see a list of universities and what courses they are offering so you can switch to something similar-like KCL was offering History. But Exeter is now 3rd in the country for Classics-above Durham-so I'm pretty happy I didn't switch."
Chris Baker went through the adjustment process but in the end decided university was not for him. "I was originally going to go to Sussex, but through adjustment got offered a place at Warwick," he said. "It was a very complicated procedure as I remember-it was in the frenzy just after results day, so I think they were just as bewildered as I was."
With the cap on university numbers lifted, record-breaking numbers of students expected to apply through Clearing and Adjustment following results day. However, Nicola Dandridge, Chief Executive of Universities UK, assured: "Despite the annual predictions that there will be a chaotic scramble for places, universities are, as always, prepared for the busy undergraduate admissions period."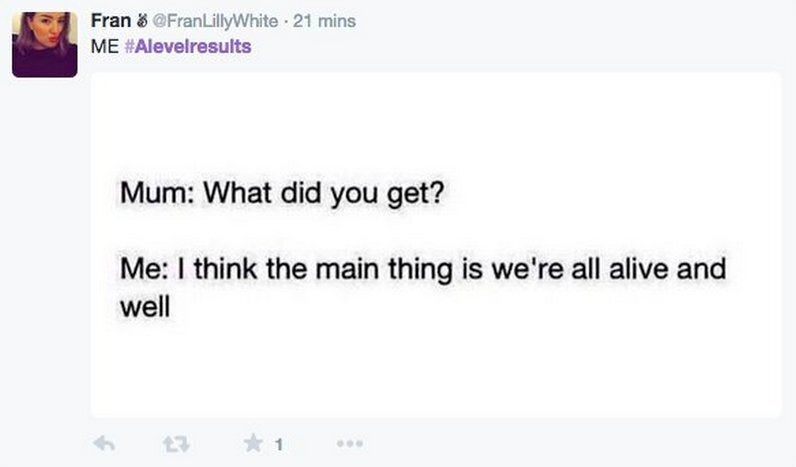 Funny A-level tweets