Bidot, 29, is the first "plus-size" model to walk two New York Fashion Week runways for "straight-size" brands, she has also appeared in shoots for Forever 21, Levi's, Macy's and Zizzi Clothing, as well as fronting swimsuitsforall's Beach Body. Not Sorry campaign, which aims to inspire women to be more confident in their own physiques.
But she says none of that would have happened if she hadn't first learnt to love her body.
"I saw a post on Craigslist that said, 'If you love your body, come try out.' So I said, You know what? I do love myself. Submit," she told The Cut.
"It ended up being in a segment on The Tyra Banks Show that was encouraging body empowerment and featured a girl who had body dysmorphia.
"They made me go out on national television and walk the catwalk in just a bra and panties. It was just the refresher that I needed."
Graham's modelling card sits alongside Kate Moss and Lara Stone at her IMG agency and she has appeared in top fashion magazines including Harper's Bazaar, Elle and Vogue. She has also launched a lingerie line and given a TEDx talk on body confidence that went viral.
Yet, the 27-year-old hasn't always felt beautiful. She told Yahoo that she used to look at her reflection and think: "You are so ugly, you are so fat, this is disgusting."
"It hit me one day," she said.
"What am I doing? My mum didn't raise me like this. My aunt did not raise me like this."
So she started looking in the mirror and telling herself, "I am beautiful, and I do have a great body."
"I didn't believe it for the first few months," she admitted. "But I read in a book that, if I actually looked myself in the mirror and said it and meant it every day, it was going to happen.
"I started loving my body, I started working out, and taking care of myself."
We may not all be able to be models like Graham and Bidot, but learning to be comfortable and confident in our own skin is something we can all benefit from.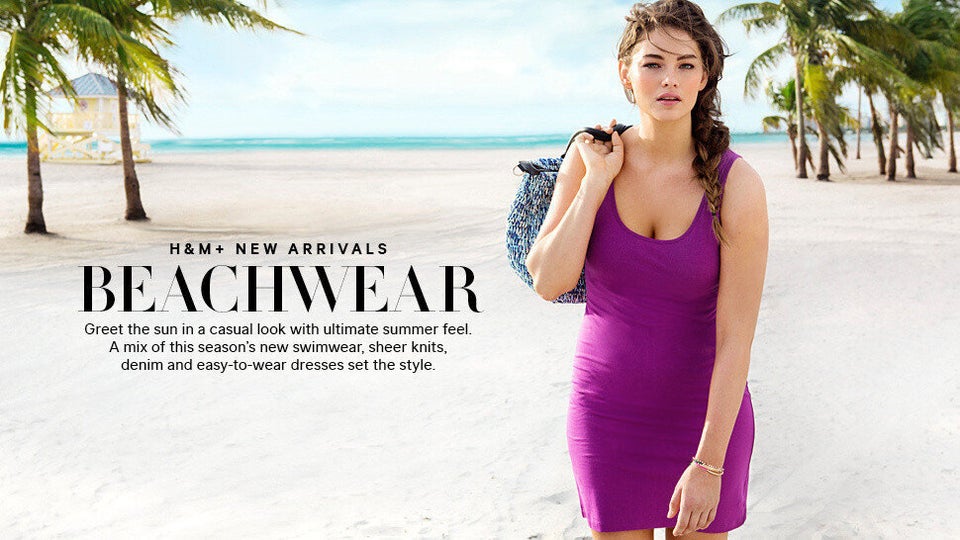 Body Image Heroes
Popular in the Community