More than 80% of students currently hoping to get a university space through Clearing used emojis in their personal statements, UCAS representatives have revealed.
The news comes after it was revealed a surprising number of young people actually consider use of the emoticons as a language in its own right, although it seems universities haven't caught on.
"It seems up to 84% of the students currently using the Clearing process to gain a university place utilised emojis in their personal statements or elsewhere on their applications," Padma Lastname of UCAS told HuffPost UK Comedy. "Almost 10% of applicants used nothing but emojis throughout."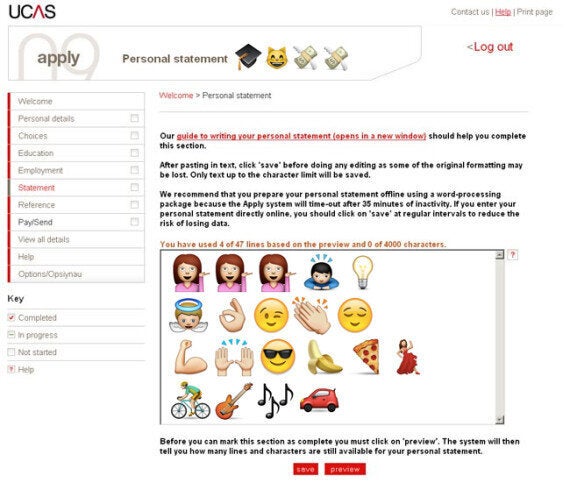 Further data revealed the use of real words had diminished 7% year-on-year, with the average application now containing at least one use of an abbreviation such as "omg" or "lol".
"We cannot assume the use of emojis was directly linked to applicants being unsuccessful in getting into their chosen universities, however only 0.2% of people who used them actually gained an offer," Lastname added. "We recommend all students stop writing personal statements on their smartphones and use actual words instead of smiley faces."
The University of Central Barnstaple's Emoji Language Department has not yet responded to a request for comment.
Popular in the Community