The former cabinet minister said not only would Labour find it harder to win over Tory voters, but it would give Tim Farron's Lib Dems a chance to challenge for Labour seats again.
"What I am asking people to do is think about the effect of their vote. One of the effects for certain of a vote for Jeremy Corbyn, if he were to become leader, is that the party that would most benefit from, this aside from the Conservatives, is the Lib Dems. It would be like Lazarus, they would rise from the dead, if Jeremy Corbyn was to become leader, rejuvenate them when they are actually down and out," he said.
The former Labour justice secretary, who is backing Yvette Cooper for leader, told Sky News there was a "sentimental wave" behind the surge in support for Corbyn. "People aren't thinking through the consequences," he said.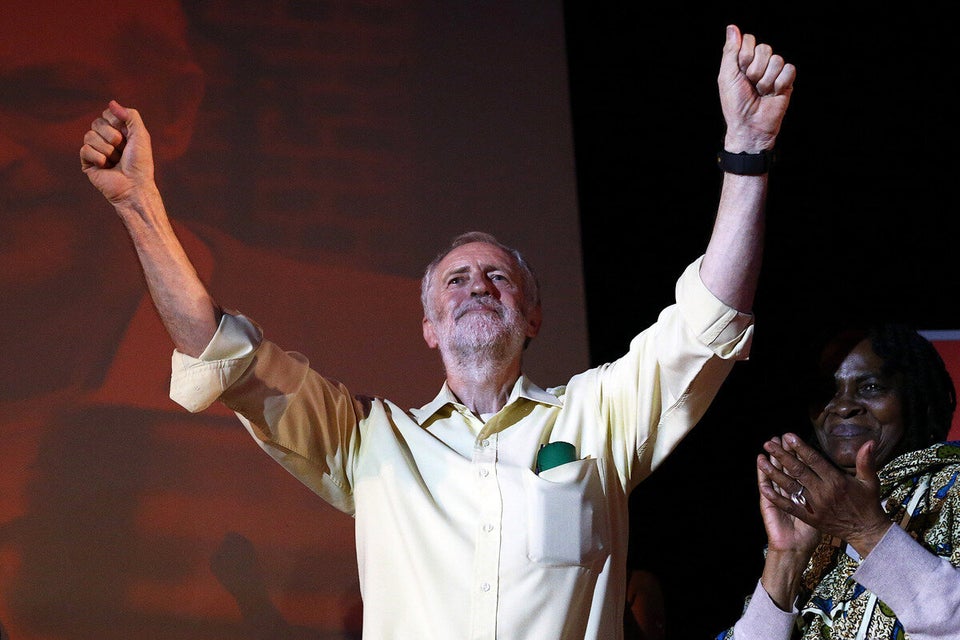 Jeremy Corbyn's London rally
On Wednesday, Tony Blair made another strong attack on Corbyn. Writing in The Guardian he said Labour faced ""annihilation" should the leftwinger win the leadership
Straw agreed. "I was very heavily involved int he fight to save not just the soul, but the future of the Labour Party, in late 1970s and 1980s. This is more serious than then."
This leadership campaign is being conducted under new rules brought in under Ed Miliband. The change allowed people to pay just £3 to sign up to vote, giving them as much say as longtime party members. "It probably was folly," Straw said of the new rules. "We may end up by reaping a whirlwind."
Corbyn's campaign told The Huffington Post in response to Blair's comments: "We are keeping our campaign positive and remain focussed on our policies which offer the sound economic choice of investment and growth, not the politically driven agenda of austerity and cuts preventing economic recovery."
Today, in attempt to persuade Labour members not to back Corbyn, Cooper launched a withering attack on his policies, warning his economic approach lack "credibility" and that he was offering "old solutions to old problems".
Labour revealed yesterday that in total 610,753 people applied to vote in its leadership election, with around 400,000 people having signed up since the election.
Speaking to BBC Newsnight, Labour MP John Mann urged two of Cooper, Andy Burnham and Liz Kendall to drop out of the race and unite behind one anti-Corbyn candidate.
"It needs to be a head-to-head now. Jeremy Corbyn is framing the debate. It is him verses the rest. What there needs to be is the rest needs to have one candidate," he said.
"The three of them can agree, let the MPs renominate informally. Whoever gets the most nominations amongst those three should stand as the candidate."