Comedian Matt Lucas has labelled the BBC "pathetic", after Newsnight presenter Evan Davis said dating app Tinder allowed straight people "to act like gay men" by providing an "easy hook-up service".
Tinder is available to people of all sexualities.
Davis, who is himself gay, said: "For the uninitiated, Tinder is the biggest of a number of apps that allow straight people of any gender to behave like gay men.
"It's an easy hook-up service. You upload your profile, and scroll through others, to find someone to meet.
"It's love at first swipe. Swipe left for the ones you don't like, swipe right for the folks you're interested in. And then if the feeling's mutual, you can message each other and take it from there."
The comments sparked outrage, with many people questioning whether they had heard the host correctly.
Little Britain star, Lucas, 41, said:
Many others were shocked at the BBC's claim and Davis received a barrage of criticism for the comments.
The BBC were approached by the Huffington Post UK but declined to comment.
Also on the Huffington Post UK: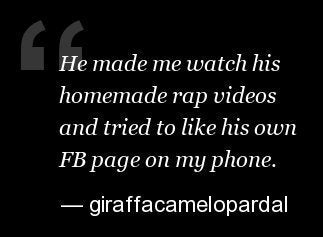 Weird Tinder Date Confessions
Related