Beyoncé made history this week by being the third ever black woman to grace the September cover of Vogue, after Naomi Campbell in 1989 and Halle Berry in 2010.
But an editorial written about the pop star's stunning pictorial is causing some controversy.
The Atlantic writer Megan Garber published a piece titled "Beyoncé and the Politics of Stringy Hair" - stating that the singer looked "distinctly un-pretty" on her cover.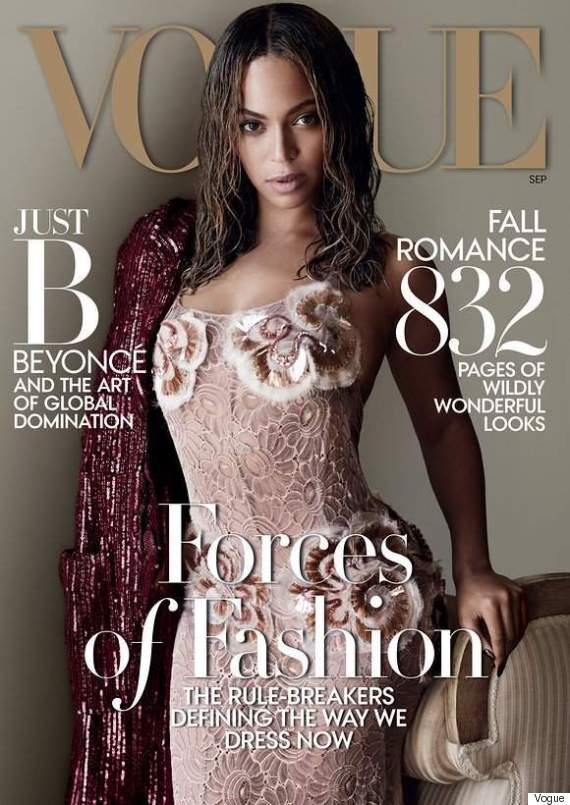 Describing Beyoncé's hair as "decidedly non-fierce" and "agressively un-done", Garber then went on to explain that she felt this was a "great thing".
"Bey and Vogue are not necessarily recommending that the Normals of the world start rocking stringy hair," she wrote, they're making a political statement disguised as an aesthetic one." she wrote.
"Here is Beyoncé, whose brand is strong enough to withstand being photographed with stringy hair, suggesting that, for the rest of us, the best hairdos might be the ones that don't require all the doing."
Not only does Garner seem to have forgotten that the wet-look hairstyle has been used in high fashion for years, but she has also overlooked the fact that Beyoncé's hair is not unkempt or unwashed, as she suggests, but deliberately styled that way.
Lots of people strongly disagree with Garner and have taken to Twitter to express their anger:
THEY. CALLED. BEYONCÉ'S. HAIR. STRINGY........ STRINGY!!!!

— El Chapo (@fleur_de_lis89) August 13, 2015
That white lady thinks Beyonce's hair gets stringy when it isn't washed for a few weeks. Dear lord jesus.

— Tressie Mc (@tressiemcphd) August 13, 2015
This Beyoncé political stringy hair bullshit < if ww think a wet n wavy wig is "unpretty" then I know what they think about my fro lol

— Brown Sugar (@MissAbdullah) August 13, 2015
A White writer saw Beyoncé in a wet and wavy weave and felt she was being personally affirmed. Can 2016 hurry? https://t.co/6kC2V3UqXp

— jamilah (@JamilahLemieux) August 13, 2015
Beyonce's hair does not look "undone" or "stringy." That is a style. BLACK. WOMEN. HAVE. VERSATILE. HAIR.

— Jenn M. Jackson (@JennMJack) August 13, 2015
#ThePoliticsOfStringyHair pic.twitter.com/o9ob6JwlWC

— Sandy Alexandre (@salexandy) August 13, 2015
SEE ALSO:

Beyoncé's Leaked Vogue Cover Is The Real Deal

Taylor Swift's New Clothing Line Is Starting To Offend A Lot Of People China

Outrage As 14-Year-Old Dior Model Wears Sheer Dress On The Catwalk