Katie Hopkins has blasted David Beckham over his reaction to the criticism he received after his four-year-old daughter Harper was pictured with a dummy in her mouth.
Earlier this week, Becks took to Instagram to hit out at the Daily Mail for questioning whether Harper should still be using a dummy.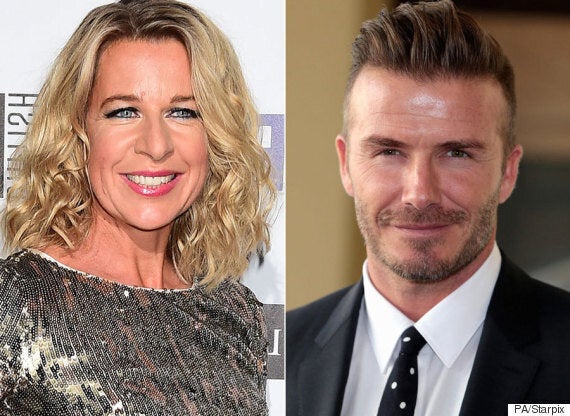 Katie Hopkins isn't impressed with David Beckham
But Katie thinks David should take the criticism on his chiseled chin, arguing that it all goes with the territory of being in the public eye.
"Becks, you inked bundle of loveliness, you make your living out of the world watching you. You can't dictate a soft filter for the lens as well," she wrote in her column for The Sun.
"As I often lecture businesses, it is not the email you send which matters, but how people feel when they read it. Therein lies the truth of your words."
The former 'Apprentice' star then questioned why the former footballer was allowing the opinions of others to bother him in the first place.
"To that end, it is not the dummy in your daughter's face which matters, or the opinions of the sofa-sitting masses. You have to question why you are letting their opinions upset you and own your problem," she wrote.
In a rare public outburst on Tuesday, David addressed his critics, telling them to 'think twice' before making comments about his parenting skills.
"Why do people feel they have the right to criticize a parent about their own children without having any facts??" he wrote.
"Everybody who has children knows that when they aren't feeling well or have a fever you do what comforts them best and most of the time it's a pacifier so those who criticize think twice about what you say about other people's children because actually you have no right to criticize me as a parent…(sic)."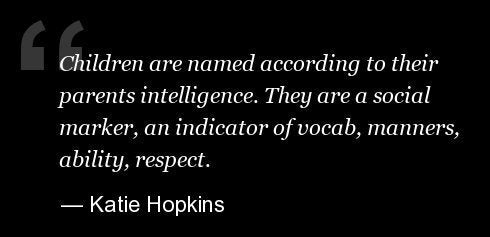 Katie Hopkins' Most Controversial Quotes