Lord Janner appeared in court for just 59 seconds after a judge threatened to arrest the 87-year-old, who has advanced dementia, unless he turned up in person.
Wearing a blue baseball cap, raincoat and green jumper and escorted by his daughter, he arrived at Westminster Magistrates Court for the short hearing on Friday afternoon.
According to the BBC's Tom Symonds, Lord Janner looked towards the press and public gallery and chuckled slightly before taking a seat.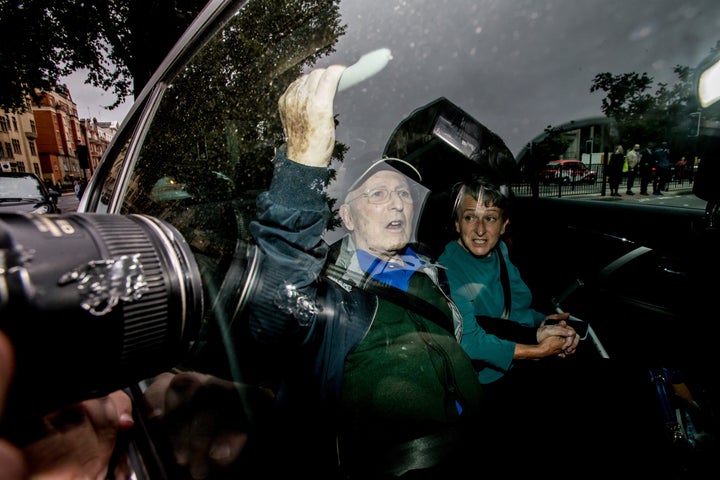 Lord Janner arrives in court on Friday
Danny Shaw said that the peer said "ooh" as he arrived, looking "completely bewildered" and "very frail".
The Guardian's Josh Halliday said that once the brief proceedings were over, his daughter said to him: "Right dad, that's it, we're off, we're going to go home, have an ice cream".
He was granted unconditional bail until his next appearance at Southwark Crown Court on 1 September.
He failed to attend court earlier in the day to face allegations of chid abuse stretching as far back as the 1960s.
"I'm warning you that as time progresses I'm going to turn to the prosecution and say lets get a warrant to have him arrested. Let's not waste time."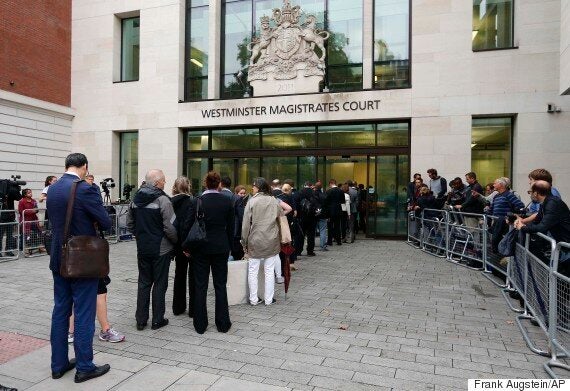 Media wait outside the court
She added that Janner's appearance "must be done in a humane way. I feel very strongly of that."
His defence lawyer proposed that he appear via video link, but was rejected on grounds that it did not meet legal requirements because Lord Janner had been summoned to attend.
Paul Ozin argued that he wanted to facilitate the his appearance "one form or another".
The peer's lawyers have previously tried to prevent him appearing on grounds of ill health.
Although a review of the case concluded that there was sufficient evidence to prosecute, the Crown Prosecution Service (CPS) said it was inevitable that Janner would be found unfit to enter a plea, instruct his legal team, challenge or give evidence.
He is therefore now facing a "trial of facts", the likely outcome of which is an absolute discharge without punishment or conviction, the CPS have said.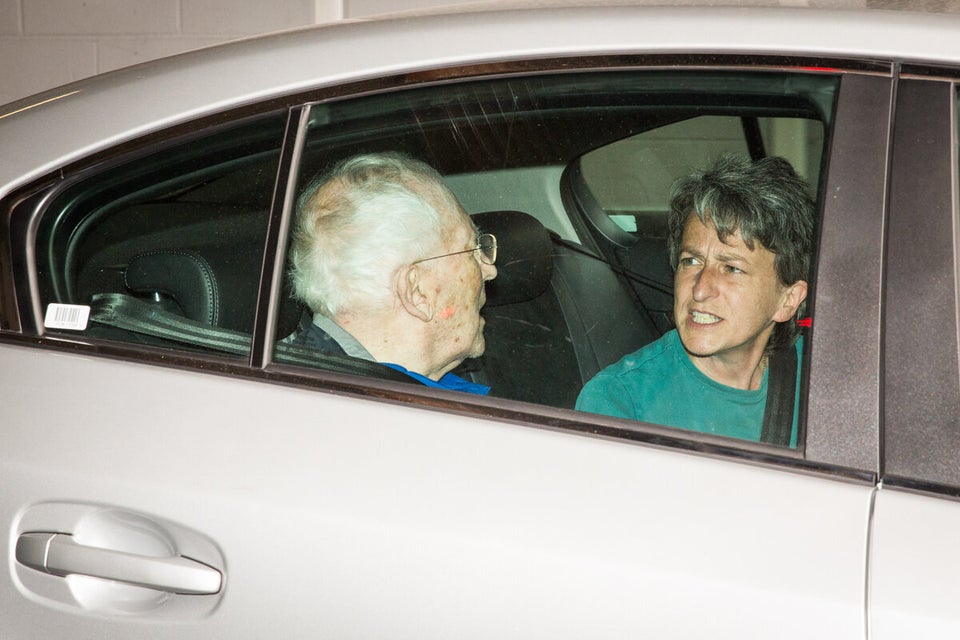 Lord Janner Appears At Court To Face Child Abuse Charges