Almost 10 million prescriptions for antibiotics are being issued unnecessarily every year, with many patients purposely seeking out doctors who are a "soft touch" in order to get hold of them, health officials have said.
Professor Mark Baker warned that the growing "crisis" of antimicrobial resistance could mean the whole basis of medicine could have to be rethought, with infections having to be treated surgically if drugs no longer work.
Prof Baker, director of the Nice Centre for Clinical Practice, said more than 40 million prescriptions are written out for antibiotics every year, but a quarter of them are likely to be inappropriate or unnecessary.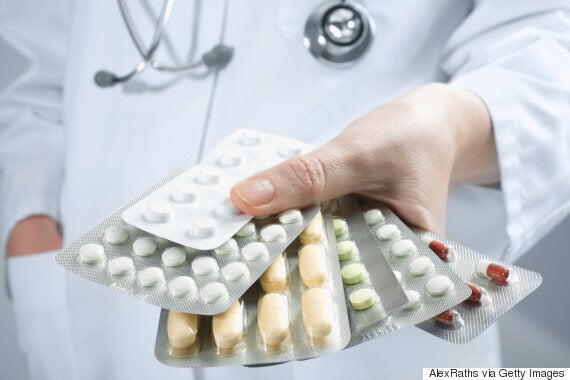 Research has found that nine out of 10 GPs say they feel pressurised to prescribe antibiotics and nearly all (97%) patients who ask for them get them.
"It's entrenched in our society," he said.
"There are people who are addicted to the idea of having antibiotics.
"If they know there's a soft-touch doctor then they go to them. Often they'll go to their GP and then try another one (if they do not prescribe them)."
He added that people will even buy antibiotics over the internet if they cannot get them through a doctor.
Prof Baker said previous guidance from Nice, on antibiotic prescribing for respiratory tract infections, was expected to reduce the amount of prescriptions by around 22%, but although they dipped slightly afterwards they then rose again.
He said it is down to other bodies such as Public Health England and NHS England to now translate the latest Nice guidance into "tools that will result in real action and a change in the level of antibiotic prescribing".
"If we don't do it now then we'll have to rethink the whole basis of medicine because we've spent 60 years assuming that most infections will be cured by antibiotic drugs," he told a briefing in central London.
"If they no longer work then we'll have to rediscover and relearn how to treat infections surgically and I don't think anyone wants to be in that position.
"So the situation I think has reached a greater degree of crisis than previous initiatives. It's a more serious situation now we've gone another 15 years without any new classes of antibiotics being produced."
Prof Baker said many patients expect antibiotics for common conditions such as colds, coughs, sore throats and even hay fever.
The Nice guideline recommends that GPs and other health professionals discuss the harms and benefits of taking antibiotics with patients, and explain why prescribing an antimicrobial may not be the best option for them.
It suggests local antimicrobial stewardship programmes and multidisciplinary antimicrobial stewardship teams that work across all care settings, which can review prescribing and resistance data and feed this information back to prescribers.
Antibiotics have been the mainstay of treating infections for more than 60 years but although a new infectious disease has been discovered nearly every year over the past 30 years, very few new antibiotics have been developed. This means existing antibiotics are used to treat an ever greater variety of infections and infectious diseases.
Nationally 41.6 million antibiotic prescriptions were issued in 2013/14 at a cost to the NHS of £192 million.
Dr Tessa Lewis, a GP and vice chair of the Guideline Development Group, said: "The more we use antibiotics, the less effective they become. Infections can evolve and become resistant to existing medicines.
"Resistance to antibiotics is increasing and there have been very few new antibiotics developed in recent years, so we need to make sure that as well as searching for new antimicrobial medicines, we use the ones we currently have in the most effective way.
"This Nice guideline considers the whole area of antimicrobial prescribing. It looks at the evidence and makes recommendations for health and social care practitioners and organisations on the best ways to minimise antimicrobial resistance."
Dr Tim Ballard, vice chairman of the Royal College of GPs, said it welcomed the guidance but was against the suggestion that GPs be reported if they are found to prescribe antibiotics unnecessarily.
"The guidance today to prescribe the right antibiotic at the right dose at the right time is a sensible mantra and one that GPs try to abide to wherever possible," he said.
"But we can come under enormous pressure from patients to prescribe antibiotics, even when we know they are not the best course of action. These can be very difficult and stressful conversations for GPs to have and we know that Nice acknowledges this.
"We need a societal change in attitudes towards the use of antibiotics and any suggestion that hard pressed GPs - who are already trying to do their jobs in increasingly difficult circumstances - will be reported to the regulator is counter-productive and unhelpful.
"If this were to happen, we would be looking to the General Medical Council to support any GP or other health professional who finds themselves on the receiving end of complaints or criticism about decisions made over the prescribing of antibiotics."