Russell Brand has lambasted "toxic" Donald Trump for polluting the US presidential election, and this time periods cannot be blamed.
In Brand's latest offering of The Trews, the 40-year-old comedian tackles Trump's controversial comments about Fox News host, Megyn Kelly.
The 69-year-old presidential hopeful slated the female presenter following a Republican candidate debate in Ohio earlier this month, in which he attributed her tough line of questioning to "blood coming out of her wherever".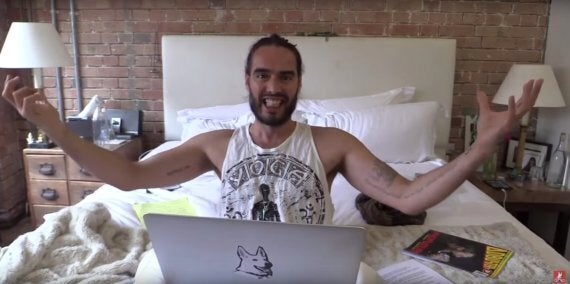 Russell Brand slams 'toxic' Donald Trump in The Trews
Brand said Trump believes that the only way someone could disagree with him is if they were on their period.
Brand said: "Let me tell you this, I find Donald Trump objectionable and I am not menstruating."
Speaking of the controversial comments, Brand added: "It's almost such a profound misunderstanding of the nature of manners, male/female interaction, media, politeness, common decency that you sort of think 'oh, don't say that Donald'."
Trump is someone who contributes to making politics "dumber and stupider and more inhumane than ever", said Brand.
The comedian continued: "What I think will happen as a result of Trump's participation in the presidential election is that he kind of pollutes the air with toxic thinking and it forms part of a crazy zeitgeist."
The Trews presenter concluded: "Yes Donald Trump is a joke but the punch line is a worse world for everyone."
Also on the Huffington Post UK: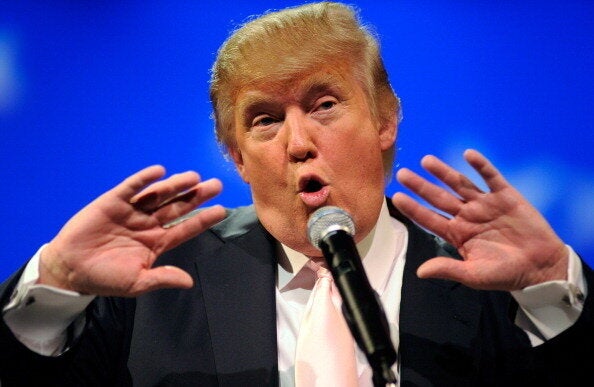 The Faces of Donald Trump