Not enough is being done by the government to support the rights of homosexual Asians in Britain, a leading campaigner has said.
Asif Quaraishi, a practising Muslim who dresses in drag, called for extra support for "hidden" gay Asians living in Britain who are often ostracised by their communities.
He said: "I would like to speak to David Cameron because there is a community living in Britain that needs a lot of help. The reality is that south Asian communities and African communities do have inherent homophobia."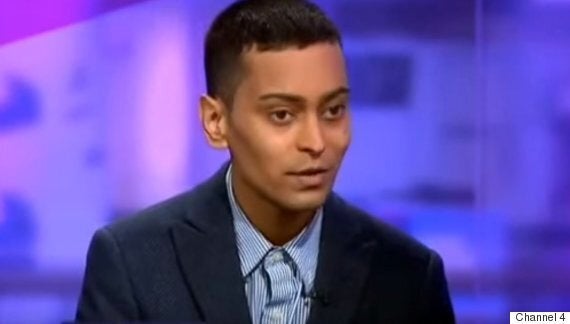 British Pakistani Mr Quaraishi added: "I want to see the certain charities that deal head on with supporting gay Muslims given more funding and support in terms of raising role models from within the community.
"And I would like the debate to be pushed forward in faith communities themselves, where there is round-table discussions and getting our voices into mosques."
The documentary stars 33-year-old Quaraishi, Britain's first out and proud Muslim drag queen, who performs under the glamorous alter ego, Asifa Lahore, and has seen him establish himself as a leading figure within the gay Asian community, including being honoured at the Attitude Pride Awards earlier this year.
Sir Ian added his support to the those struggling to come out, calling Mr Quaraishi a "pioneer" in the gay Asian community.
He said: "I'm just in awe of Asifa and the others in the film. And the thousands of others who were not in the film. It makes me begin to understand what it was like 25-30 years ago. You are riding on a wagon of support and we are all with you and you are going to have to lead us and help us help you."
Produced as part of Channel 4's award-winning First Cut strand, the film follows Lahore's campaigning including his work with Matthew Ogston, who set up a charity to tackle homophobia in the Asian community after the suicide last year of his fiance, Dr Naz Mahmood, who was rejected by his family for being gay.