A festival in Hungary is encouraging campers to show solidarity to refugees entering the country by donating their tents and sleeping bags.
Organisers of the week-long Sziget festival, host to punk-rock group Pussy Riot this year, have embarked on a camp aid for refugees campaign, hoping that tourists visiting the event leave their tents behind.
The call to action reflects the polarised opinion of a country whose government has been taking a tough stance on immigration.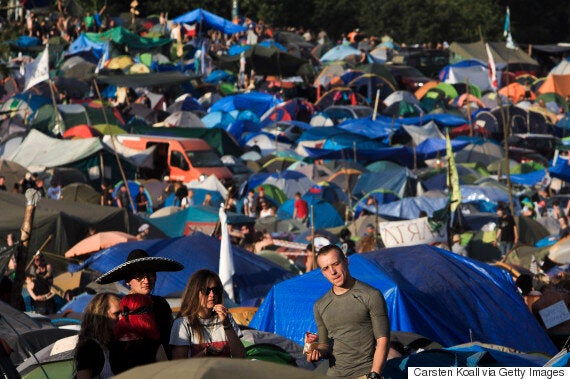 Festival goers are donating their tents to refugees (file photo)
From 23rd of June the Government took fresh steps to restrict illegal immigration and passed policy to "suspend indefinitely" the acceptance of asylum seekers who had been registered entering the country.
It's also building physical barriers, with a fence being erected in line with keeping migrants out. Additionally, asylum laws have been tightened to allow swifter deportation for the migrants, most of whom are said to have fled conflict and unrest in countries such as Syria and Iraq.
Support group and watchdog The Hungarian Helsinki Committee (HHC) accused the government of inflating the problem and an infographic on its website stated: "In 2014, only 9% of [immigration] decisions were positive, this was the lowest in the EU, (EU average 45%)."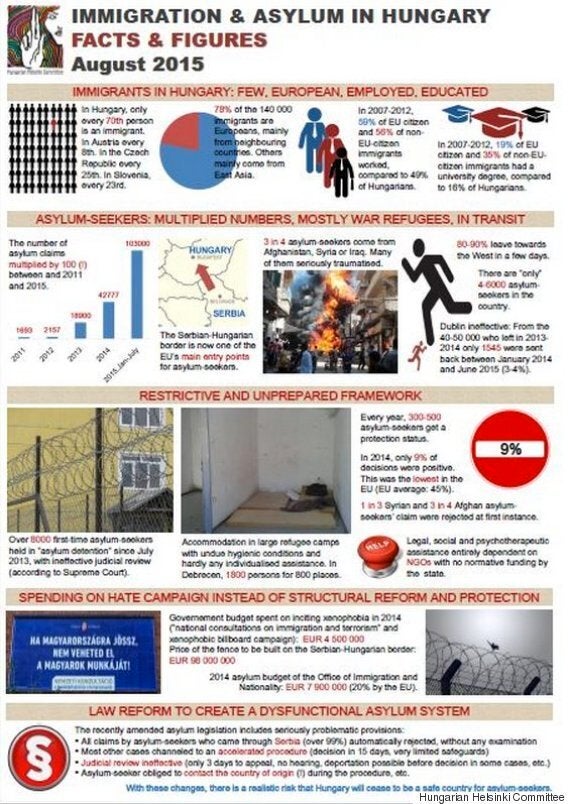 The infographic was released by the Hungarian Helsinki Committee
The graphic also highlights the costings behind its 'xenophobic' policies, stating: "Government budget inciting xenophobia in 2014 ("national confrontations on immigration and terrorism" and xenophobic billboard campaign) EUR 4,500,000. Price of the fence to be built on the Serbian-Hungarian border: EUR 98,000,000."
It's not known how many of the hundreds of thousands of festival-goers responded to the donation call. The Huffington Post UK reached out to the Sziget Festival for comment, but have not had an immediate response.
In Britain, the migrant crisis has since slowed down, and the number of asylum seekers trying to get into the Eurotunnel terminal near Calais has fallen to as few as 100 a night.
At the end of July, nearly 2,000 migrants were attempting to break into the tunnel each night in a desperate effort to reach Britain.
Related