Hilaria Baldwin has uploaded a series of Instagram posts defending her role as a mother after facing criticism over a photo her husband shared thanking the five woman who "help care for his children".
Alec Baldwin, who has two children Carmen, two, and Rafael, two months, with Hilaria Baldwin, uploaded a photo of his daughter hugging a woman.
The American actor wrote on the photo caption: "I am forever indebted to the women who have helped care for our children. Muchos gracias Lizzy, Sandra, Zena, Lisa and Avril."
After Baldwin uploaded the shot, some publications reported that the family had "five nannies".
Many fans were quick to comment on the photo.
One person wrote: "Wow, FIVE? You have got to be kidding."
Another person commented: "What does Hilaria do then?"
But once Hilaria Baldwin saw the comments, she was quick to defend the photo.
The mother-of-two uploaded four messages on Instagram defending her husband's post and confirming the five women weren't all nannies.
She wrote she was "hurt" by the headlines because it made her sound like a lazy mum.
She explained that her husband was thanking all the nannies and babysitters that have worked with them since their first child was born.
Baldwin then wrote her own thank you to all the people who have helped cared for her children, making the point that they are not all nannies.
The mother then uploaded a photo of her youngest child, Rafael, laughing on the beach with the caption: "Five nannies? Bahaha that's a lot of people to wipe my tushy.
"In the end you gotta laugh that this was actually a headline. Good night to you all... thank you for all the love and support. Means the world."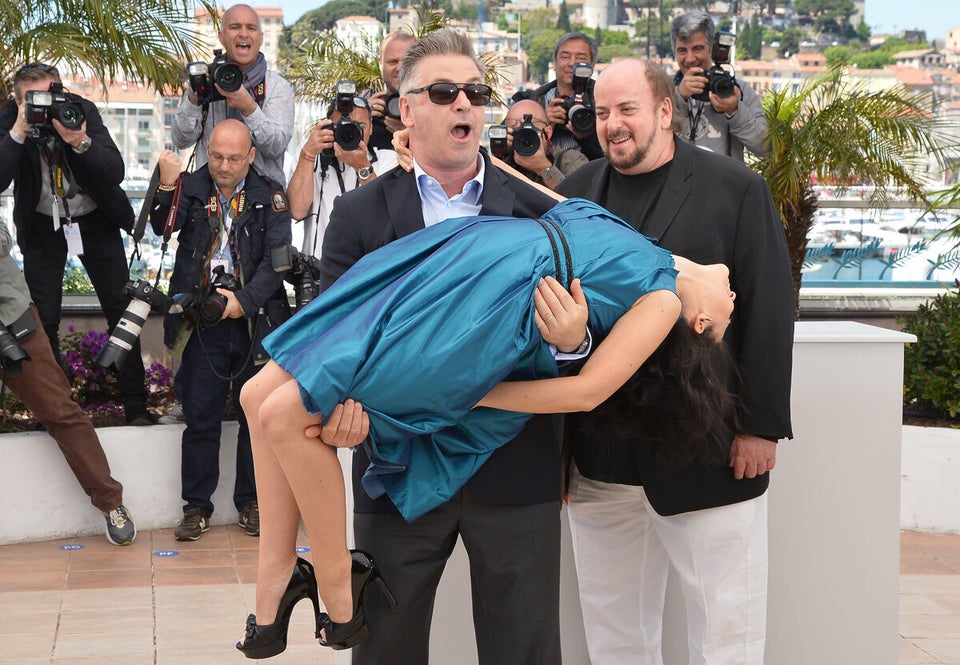 Alec Baldwin and Hilaria Baldwin attend the 'Seduced And Abandoned' Photocall