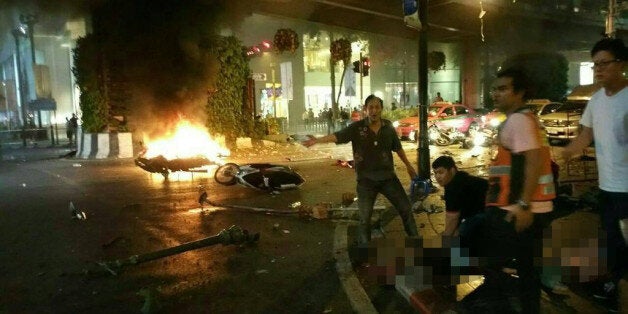 Two suspects in the Bangkok bombing have handed themselves in to police, insisting they are tour guides.
Thai authorities said that the men are now being questioned.
According to the BBC, the men, in red and white T-shirts, rose from a bench shortly before the main suspect, in yellow, sat down and left behind his backpack.
The explosion at the Erawan Shrine on Monday killed 20 people and left as many as 140 injured.
Police spokesman Lt Gen Prawut Thavornsiri has previously said that he was absolutely certain that the figure in the yellow T-shirt in the video was responsible for the attack.
He said on Tuesday: "The yellow shirt guy is not just the suspect. He is the bomber."
The news comes after Thailand's police chief, Somyot Poompanmuang, said at least 10 people were involved in the attack.
No one has yet claimed responsibility for the attack.