The singer honoured his close friend with a touching eulogy, which saw him recall some fond memories of their times together.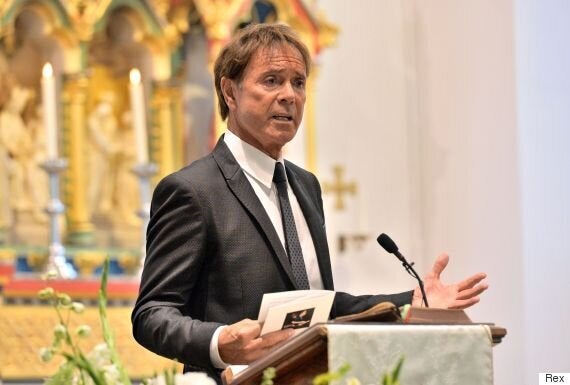 Cliff paid tribute to Cilla during the service
When the service began at the St Mary's Church in Woolton, Sir Cliff was first to stand at the pulpit.
"I'm not sure what to say because I cannot think of Cilla in the past tense, it just seems outrageous. There are certain people who you think will always be there, and I think she was one of them," he began by saying.
"It's important to remember what was fabulous about her - even the drive over here was such an experience, because you forget how much people loved her. It wasn't just that she was a fantastic pop singer, but she took the whole country by storm by becoming one of our best ever TV presenters, maybe the best ever."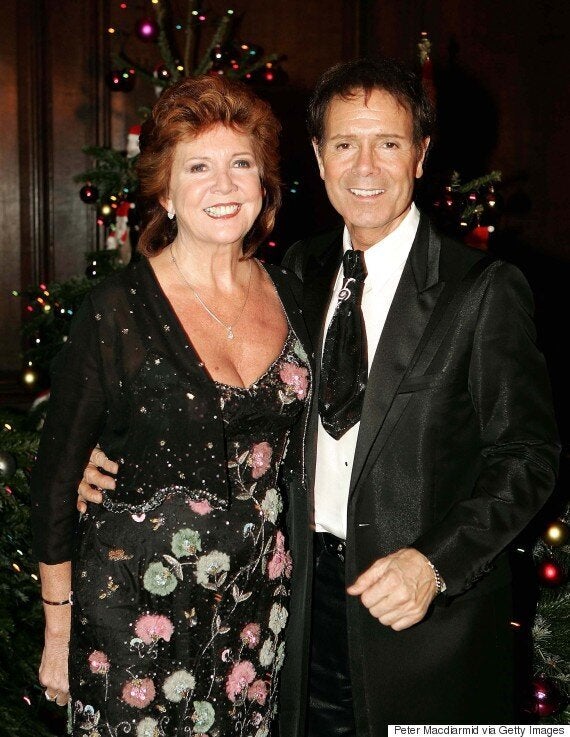 Cliff and Cilla were friends for many years
Cliff also brought laughter to the church as recalled her ribbing him about growing older.
"I remember her talking about age once," he explained "And I said, 'But Cilla, I'm three years younger than you', and she looked at me and said, 'I know, chuck, and it'll always be that way'."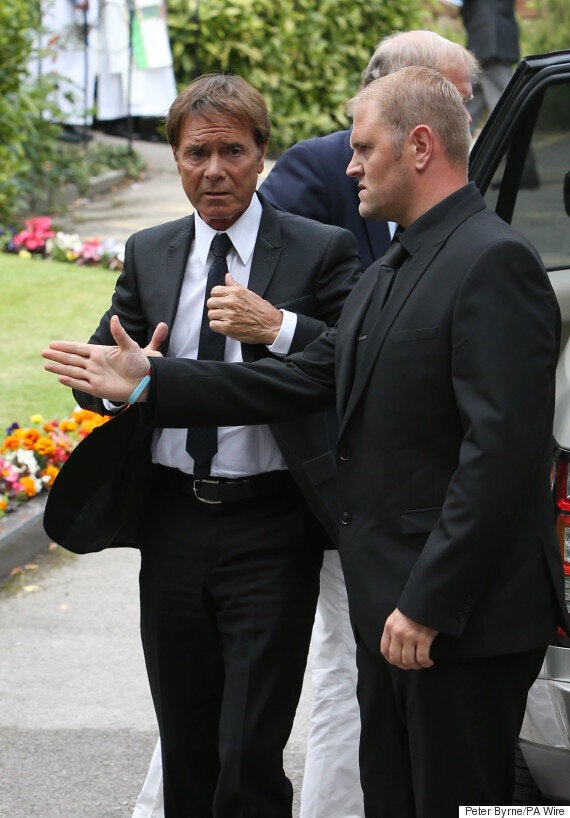 Cliff seen arriving at the church in Cilla's hometown of Liverpool
He continued: "My memories of Cilla are going to be very very happy ones. I have a faith and I don't think anything happens by accident. The miracle we are as human beings just couldnt be an accident.
"I know that all of our souls will be reunited, and Cilla... this is just a hiccup in our relationship. I know we're going to be reunited again."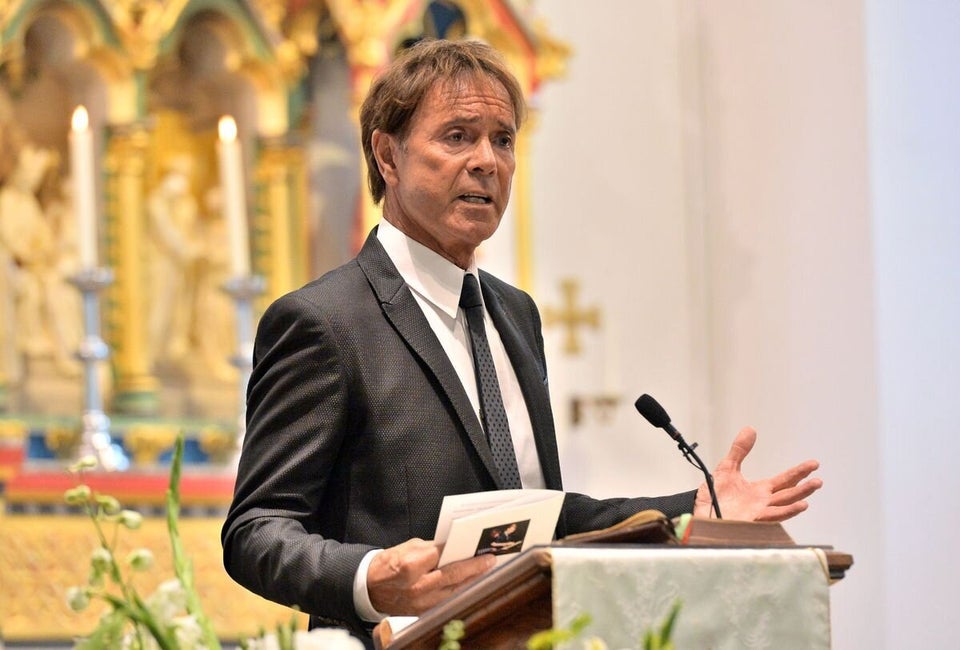 Cilla Black's Funeral
Cliff then went on to perform a rousing rendition of his song 'Faithful One', his part in the service having been organised by her three sons to fulfil their mum's wishes.
As well as the famous faces paying their respects, thousands of fans lined the route between Woolton Road as far as Blackwood Avenue to say goodbye to one of Liverpool's most famous stars.
Cilla died of a stroke after falling over and hitting her head on the terrace of her Spanish villa on 1 August.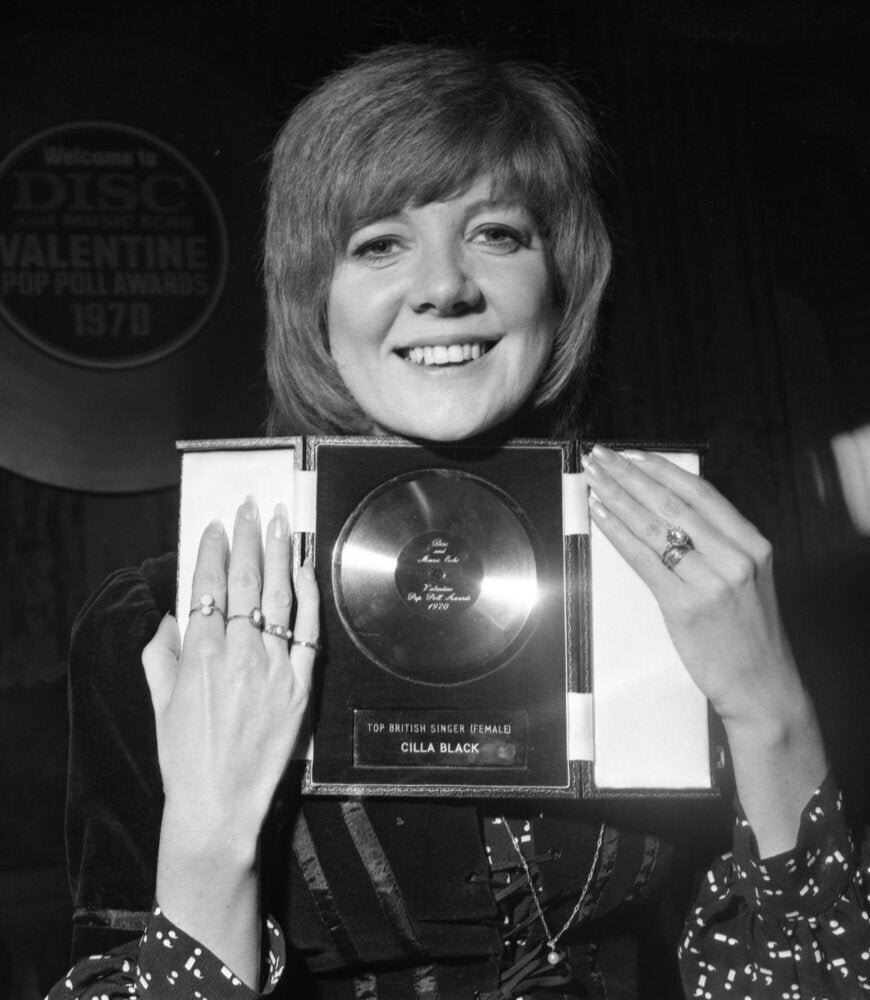 Cilla Black's Life In Pictures