Put away your selfie sticks, your duck faces and your filters, NASA's Curiosity rover has taken another selfie that puts us all to shame.
The latest image, is a low-angle shot showing the vehicle above the "Buckskin" rock where it collected samples of rock powder for analysis.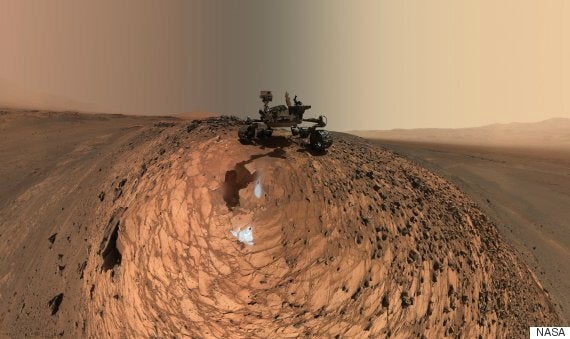 The aim of the mission is to find out why certain areas of rock have significantly higher levels of silica and hydrogen.
"The ground about 1 meter beneath the rover in this area holds three or four times as much water as the ground anywhere else Curiosity has driven during its three years on Mars," said DAN Principal Investigator Igor Mitrofanov of Space Research Institute, Moscow.
Curiosity, much like humans, appears to be quite hooked on the selfie craze that's happening on earth.
While our own selfies are often made up of one single image, Curiosity's is formed of several pictures that are stitched together.
Using the Mars Hand Lens Imager (MAHLI) camera on its robotic arm, it takes a series of shots that form the final portrait, which needs no filter. Obviously.
Related