Police investigating the discovery of a human skull near a motorway slip road have reportedly found more skeletal remains.
Officers in West Mercia said they uncovered the bones of an adult male near a roundabout just off junction 4 on the M54 in Shropshire on Thursday afternoon.
Forensic exams and an excavation are both set to be carried out following the find, originally made when officials were conducting a routine survey of the motorway's embankment.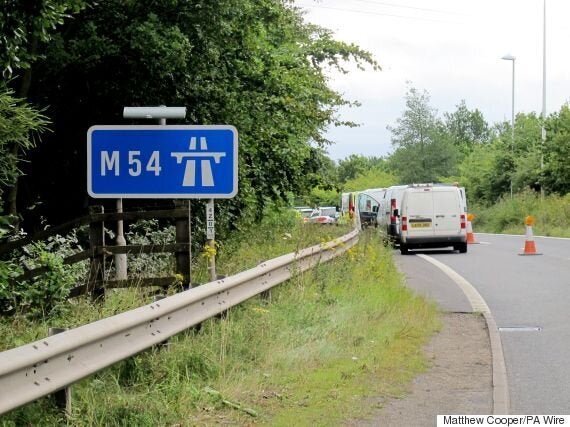 A maintenance worker discovered the skull around 50 yards from a slip road in a hollow amongst dense undergrowth, while police located the other remains nearby.
They are said to have been at the location for approximately two years.
DCI Neil Jamieson said: "We are in the early stages of this enquiry. It is essential that we complete a detailed and thorough search of the area to establish if any further remains are present.
"We have been in contact with neighbouring and regional forces and have requested information in relation to those individuals who have been missing for a significant amount of time across the region.
"Although it is very early days we believe these remains have been at the location in excess of 2 years."
An eastbound slip road onto the M54 was closed after the find and motorists have been warned that "lengthy" inquiries will take place at the scene.