As if you needed another reason to love the Foo Fighters they go and do this...
The incessant pedallers of hate were demonstrating in Kansas City when the rock group pulled up in a pick-up truck on Friday night.
Accompanied by a man in rainbow hot pants they then stopped and played the 80s Rick Astley classic 'Never Gonna Give You Up' at full volume.
The Westboro Baptist Church are a small but very vocal 'Christian' group who believe - amongst other things - that gay people are the source of all evil in the world.
They are notorious for picketing the funerals of dead servicemen and claiming they died because of US liberal views on homosexuality.
Grohl wrote a heartfelt letter explaining the incident.
It reads: "Two songs into our set at Ullevi Stadium in Gothenburg, I made a mad dash to the right of the stage during MONKEY WRENCH to shred some tasty licks for the kids up front. It was a beautiful night, beautiful stadium, 52,000 screaming people….dream gig! Well….wait for it….I definitely shredded something (ZING!).
"Wound up feet first over the Edge (pun intended), dropping about 12 feet, dislocating my ankle and snapping my fibula like an old pair of take out chopsticks. Whoopsie daisy. Not good. Without realizing the extent of my injuries, I stood up to get back onstage and crumbled like a sack of Joe Theismanns (look it up, kiddies). That shit was B-R-O-K-E.."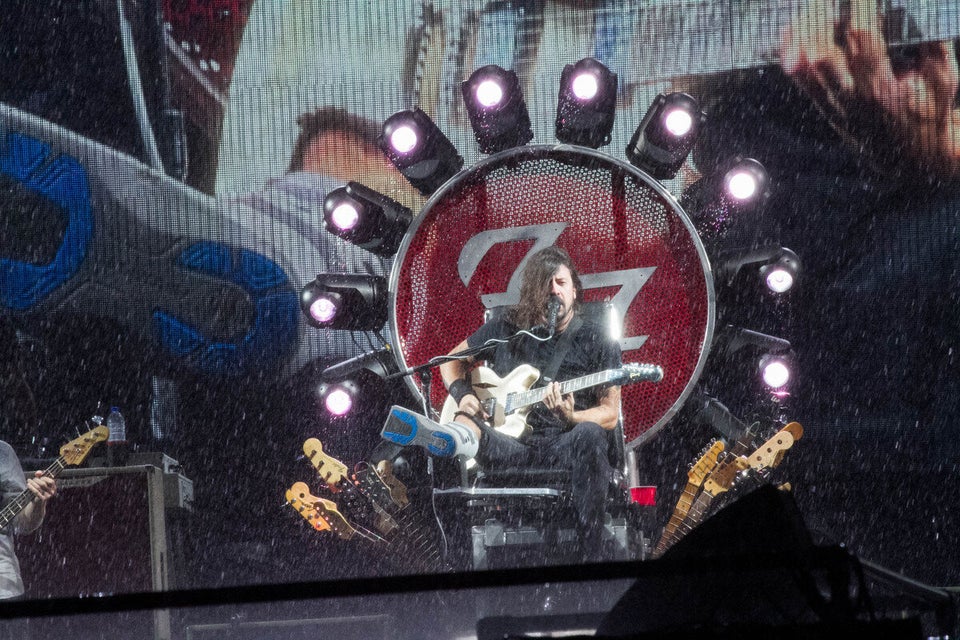 Foo Fighters