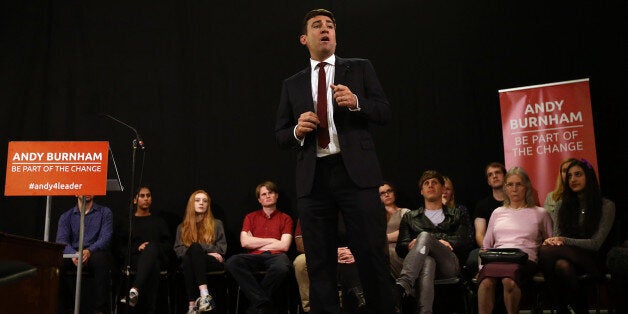 Andy Burnham has pleaded with Labour members not throw away a chance at power by treating the leadership contest as an "experiment".
Speaking to a few hundred people at a meeting in central London on Monday evening, the shadow health secretary said Labour risked "becoming more irrelevant" if it picked a leader that could not win a general election.
He also said while he would not propose "pie in the sky" ideas he did think it was time Labour should not be scared of taxing the rich more.
"It's no good us turning inwards," Burnham said. "That isn't any good to people. If we just take a risk, go for an experiment. They need a Labour Party that fights from day one. That fights for them. If they don't see that Labour Party there speaking for them, they will turn to other parties."
Labour should not "have an experiment with the leadership" or "gamble" in the mistaken belief that none of the candidates can win the general election in 2020, he said. "If we give up on winning, we give up on the millions of people out there," he said.
He added: "I believe a Labour government of any complexion is better than a Tory government."
Burnham did not mention him by name, but the comments will be seen as directed at leadership frontrunner Jeremy Corbyn.
Attacking the Oxbridge education of senior Tories including David Cameron, Burnham said: "I've shown you I can take on these Bullingdon boys. I won't just take them on, I will beat them."
Setting out his vision for the party, he said it had been to "timid" over the last five years, accusing it of being "frightened" of raising taxes.
He said: "Why don't we bring down the deficit by asking people who can to pay more tax."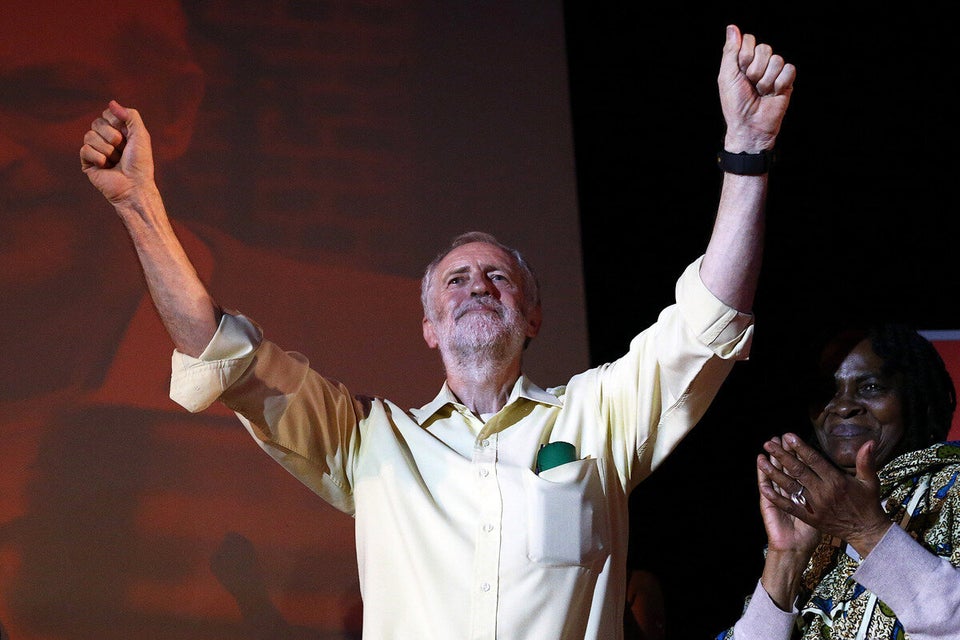 Jeremy Corbyn's London rally
Burnham is fighting Yvette Cooper to be seen as the most likely to be able to stop Corbyn from winning the leadership contest.
Cooper has been much more strident in her criticisms of Corbyn, the veteran leftwinger, and Burnham used his speech to claim he was the only one that could unite the party after a bitter leadership battle.
In what was likely another swipe at Corbyn, Burnham reminded the Labour members that he had never voted against the Labour Party whip and therefore could command loyalty from MPs. Corbyn has voted against party instructions at least 500 times since 1997.
"I will be able to turn around to this party on 13 September and be able to say the loyalty I have always given to all of you, I now expect back from you," he said.
In recognition of Corbyn's surprise surge into the lead, Burnham joked about the length of the contest. "It's been so long I can just about remember being the frontrunner," he said.